A quick guide to houseboat vacation rentals
For a unique escape, put houseboat vacation rentals at the top of your plans. Vacations on the water are the ideal choice for everyone from couples to families to groups of friends — the type of vacation where life drifts along at a tranquil pace. But what's a houseboat vacation really like? And where should you go? Read on for a quick guide to houseboat vacation rentals and the best places to find them.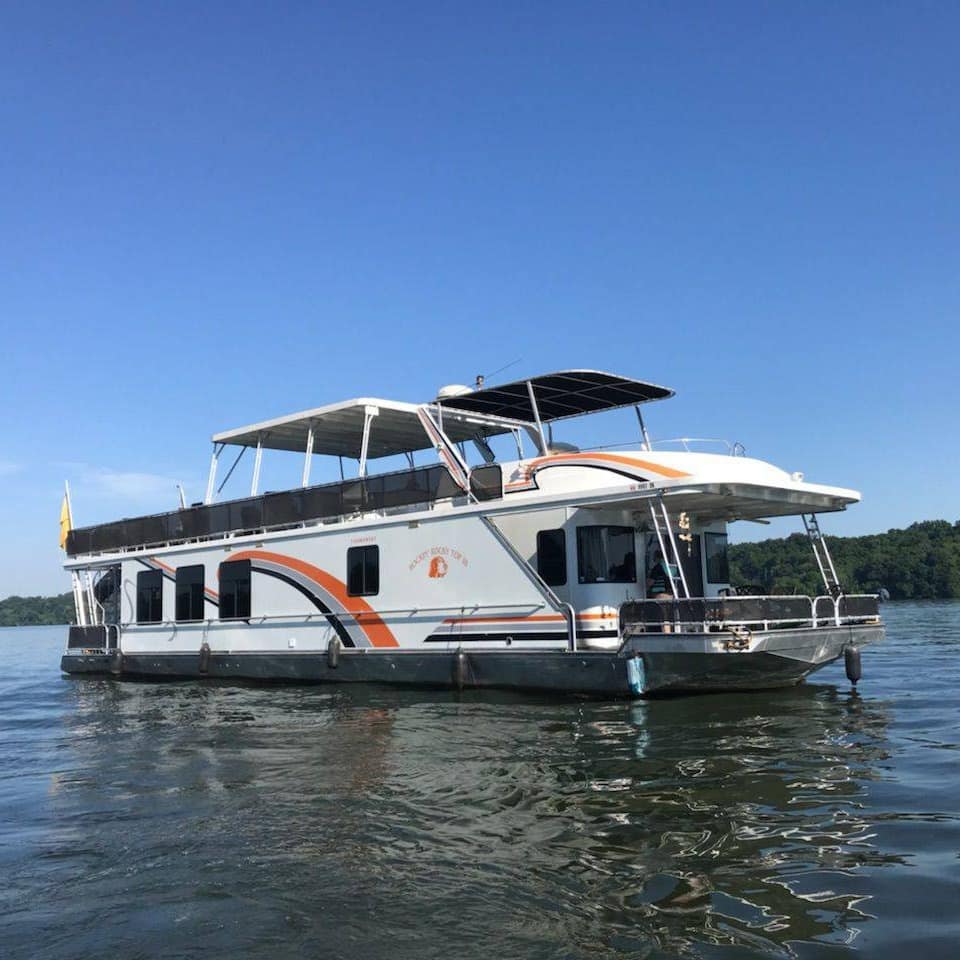 If you're a first-time boater, you might be wondering what the fuss is about. Don't worry, though, you won't be on the water long before you get the picture. A quick lesson in boating is all you'll need to earn those all-important captain's credentials — along with your driver's license, of course. In the meantime, you can explore why choosing a houseboat vacation rental for your next getaway will earn you serious brownie points from your whole gang.
What are houseboat vacations like?
That depends on where you go. A houseboat vacation rental on a lake offers a different experience to one spent cruising along a meandering river. Sometimes, the term houseboat is also used to include floating homes and barges. In all cases, though, a stay on the water is exactly what you make it. Want to relax? Sure thing. Head to the boat's deck for sunbathing, fishing, and gazing at starry skies. Craving adventure? In many of the most popular houseboat rental destinations in the USA, you can tag a jet ski onto your rental agreement.
Whether you opt for a cozy boat for two or rent a multi-tiered party boat with room for 20 friends, you can be sure that your houseboat will offer comfy sleeping and living spaces, as well as an outdoor deck area and cooking facilities. Larger houseboats have more of the same, along with extras like covered captain's flying bridges, gas grills, and water slides. And if you're up for a bit of pampering, luxury houseboat vacation rentals often come with a personal hot tub or, at least, the option to add one to your booking.
How and when to rent a houseboat
You can check out the houseboat vacation rentals available in your chosen destination by searching online. Keep in mind that some rentals require a minimum stay, which, in some cases, can be a month or longer, though there are plenty of short-term rental choices as well. When you enjoy your vacation will depend on your destination. Spots like Kentucky Lake are best for summer rentals, while those lakes in steamy Arizona, and in much of California too, remain open for business all year round.
Top destinations for houseboat vacations in the USA
If you thought you were spoiled for choice when it comes to houseboat styles, you'll be dazzled by the range of destinations where you can set sail for some on-the-water living in the USA. This is a country that's packed with magical places where scenic views and relaxed living await. Here are just three of the hottest destinations for houseboat vacations in the USA.
Houseboat vacation destinations in California
From stunning, shell-strewn beaches to sprawling redwood forests and prized wine valleys, there's no shortage of places to explore in California, though few are as appealing as the Golden State's shimmering lakes and broad bays. Head north to find houseboat rentals at Lake Shasta, the state's largest reservoir boasting close to 400 miles of unspoiled shoreline to explore and countless secluded coves to call your own. California's West Coast offers the chance to stay in Sausalito, home to some of the state's oldest houseboat enclaves, while a jaunt south might mean soaking up the SoCal vibe from a houseboat rental in San Diego Bay.
Houseboat vacation destinations in Kentucky
Tucked away in the southwest corner of the Bluegrass State, Kentucky Lake and the neighboring Lake Barkley make for a double-whammy of destinations where you can enjoy vacations on the water. Spend sun-filled days fishing from the deck of your houseboat or head to shore to discover the natural appeal of the Land Between the Lakes National Recreation Area. In the state's Southern Shorelines Region, meanwhile, the shimmering Lake Cumberland hits the spot with its easy access to both the winding Cumberland River and the rugged landscapes of Daniel Boone National Forest.
Houseboat vacation destinations in Tennessee
If you were looking for a reason to enjoy a houseboat vacation in the Volunteer State, the Tennessee River serves up 600 of them — 600 miles of riverbank that is. Shed the winter blues by opting for a summer rental to cruise past idyllic inlets and quaint riverside towns. Then comes Tennessee's lakes. Not to be outdone by the state's winding river, Norris Lake boasts around 800 miles of shoreline, as well as a reputation as being one of the cleanest lakes in North America. Short on time? Beautiful Center Hill Lake sits a little over an hour's drive from Nashville, making it the perfect choice for weekend rentals full of fun.