Welcome to Rainy Lake
The headliner inside Voyageurs National Park, Rainy Lake sits on the Minnesota/Ontario border. It's a lake that's renowned for its secluded beaches and hidden bays as much as it is for its world-class freshwater fishing and superior birding. In short, it's a lake where vacations are enjoyed at a slower pace and one that puts spectacular sunsets and starry skies firmly on the agenda.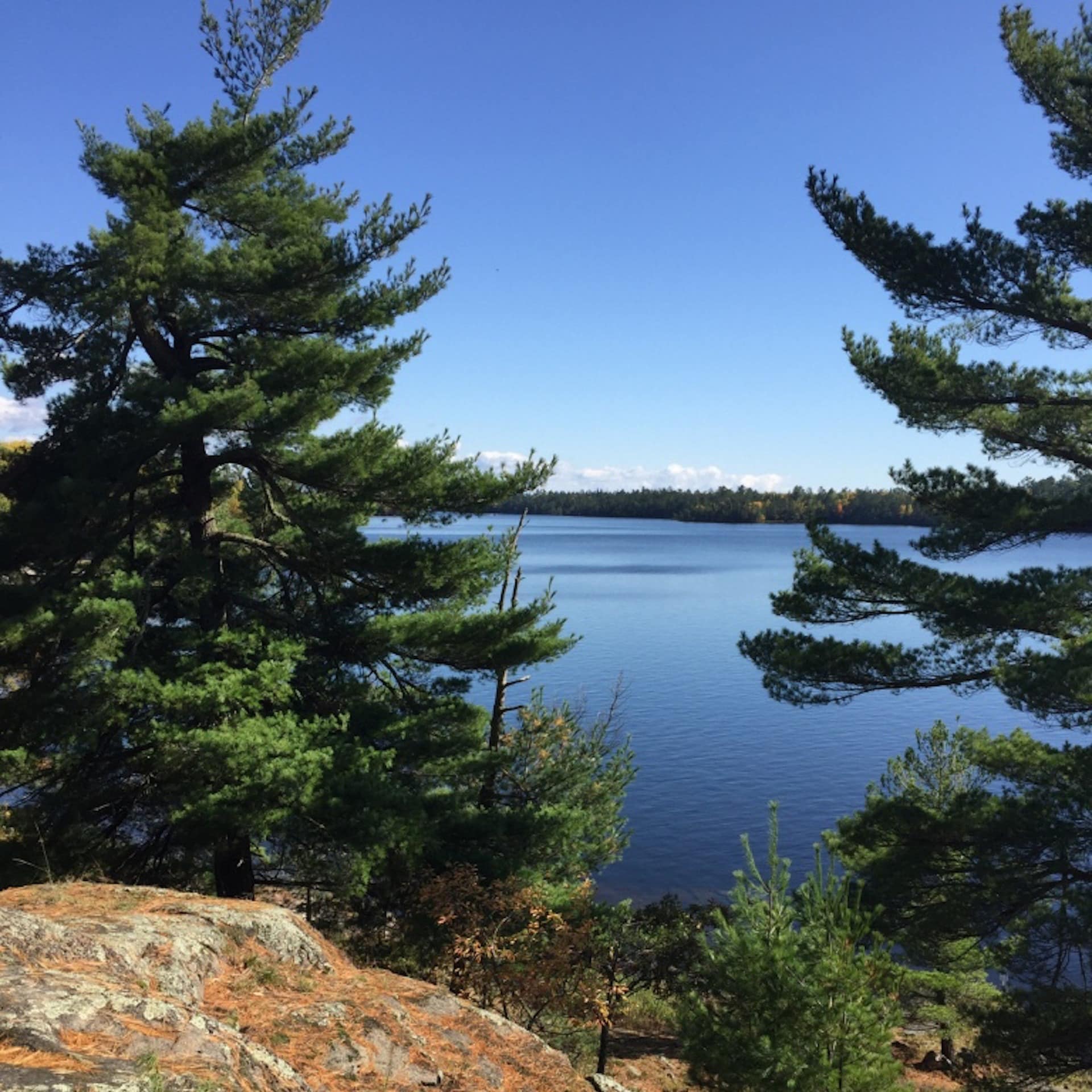 Houseboats offer the perfect way to explore Rainy Lake's 1,850 miles of shoreline, much of which you'll find delightfully undeveloped. They're an ideal choice for all types of groups, whether you're hoping to share good times with your other half and the kids, catch up with a group of old friends, or enjoy a bachelor party with a difference. You don't need to be an experienced boater, either. A short boating lesson is all you need to captain a Rainy Lake houseboat with confidence.
What are Rainy Lake houseboats like?
In a word, impressive, though a longer description would mention that Rainy Lake houseboats offer a true home away from home, coming complete with roomy living spaces, full kitchens, and comfy beds. And, of course, there's the fun stuff too, not least outdoor decks, gas grills, and water slides. The boats come in all sizes, so there's no need to pay for space you don't need. The smallest Rainy Lake houseboats offer the perfect hideaway for two, while the largest can comfortably accommodate anything up to 12 guests.
What's the best time to rent Rainy Lake houseboats?
Deciding on the best time to visit Rainy Lake depends on what you plan to do when you get there, as well as the type of houseboat rental cost you're hoping to pay. Summer rentals are an enduring choice, especially for those who plan to fish, though if you're more interested in catching a glimpse of the Northern Lights, you'd be better off timing your visit to coincide with the first days of spring or fall. Like much of Minnesota, the lake freezes over in the winter months.
Where to rent houseboats at Rainy Lake
Rainy Lake houseboats can be rented from Northernnaire Houseboats or the aptly named Rainy Lake Houseboats. Both options are in International Falls – and there isn't a great deal of difference in their houseboat fleet, either. Tow-behind fishing boats are included with each rental, as are spot guide orientation, docking services, and twice-weekly supply deliveries to your boat. You can also add canoes and kayaks to your houseboat rental – or bring your own.
Things to do at Rainy Lake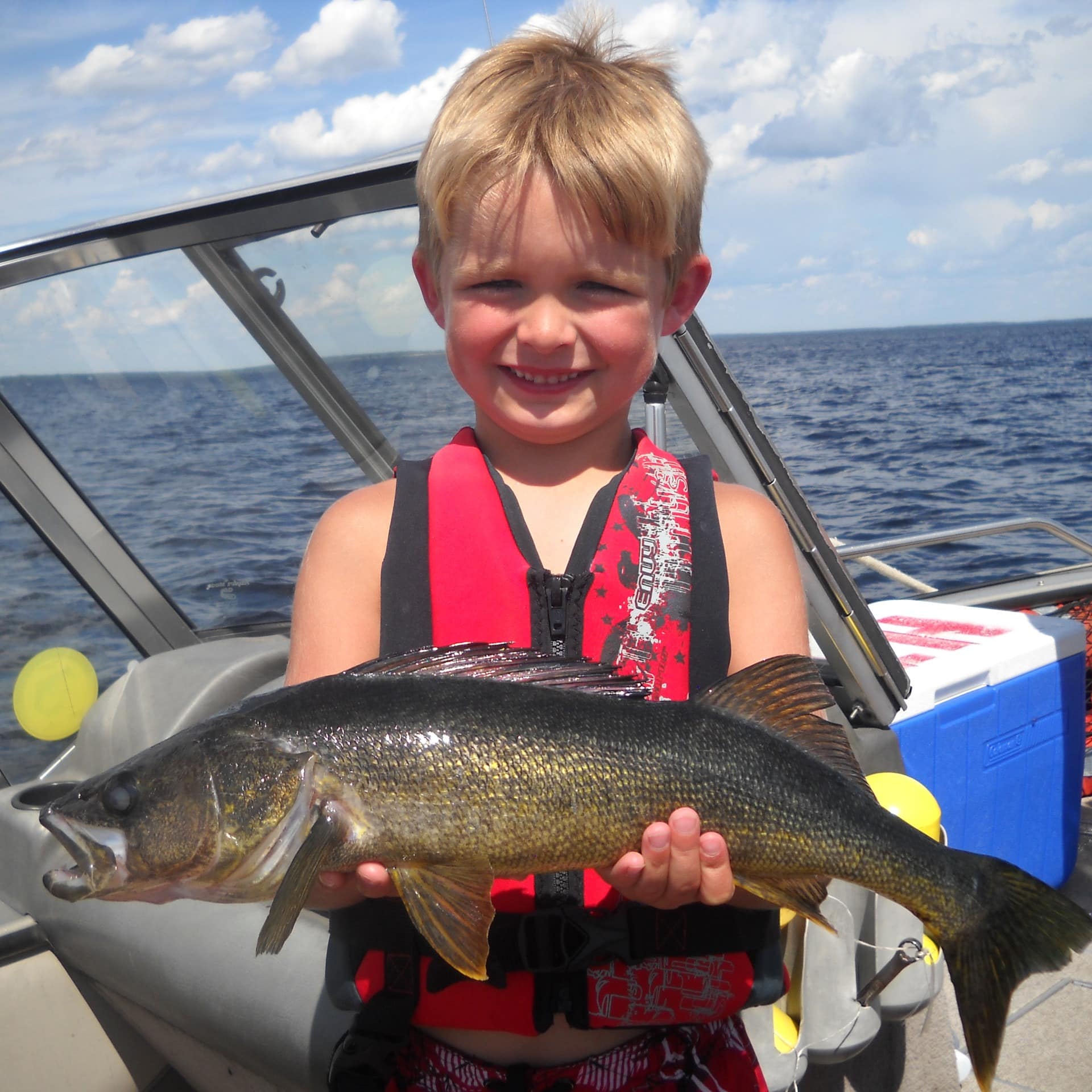 Rainy Lake and its surrounding national park serve up a seemingly endless array of things to do – many of which are focused firmly on the great outdoors. It's not just on-the-water activities, either, though there are plenty of those to choose from. You'll find Rainy Lake houseboats also offer a memorable home base for side trips on shore.
Fishing on Rainy Lake is a year-round pastime, although you'd need to be a shrewd angler to brave the icy months. Summer offers the best fishing conditions, the abundance of Northern Pike, crappie, and walleye helping to secure the lake a reputation as one of the must-visit fishing spots in the Midwest.
Sharing happy times onboard a houseboat is all but guaranteed but there's plenty of opportunity to make your own memories too. Kayaking on Rainy Lake can be an immensely rewarding experience that often brings with it the chance to discover your own private cove from which to spy the area's abundance of wildlife.
Fall in Rainy Lake sees the arrival of activities like hunting and ATV tours, although some vacationers arrive for one reason only – to see the fall foliage. And what a sight it is. Glimpse it up close along the 1.75-mile Anderson Bay Trail or set aside the day to tackle the altogether more strenuous Cruiser Lake Trail.
The birding opportunities at Rainy Lake can only be described as fabulous, particularly over the spring months as the state welcomes back feathered friends like great blue herons and yellow-rumped warblers. Enjoy your houseboat vacation early in the season to see nesting bald eagles, too.
Biking at Rainy Lake
Biking is another popular activity at Rainy Lake, a jaunt along the 12-mile Rainy Lake Recreation Trail offering the chance to cycle the lake's southern shore and into its forested highlands. Diversions along the way include paper mills, ice cream parlors, and oh-so-unforgettable views.