Choose a vacation boat rental for a unique break
Searching for a unique vacation idea? Put a vacation boat rental at the top of your list and you're all but guaranteed to earn some serious brownie points from family and friends. This is a vacation that serves up an ideal pace and tempting opportunities to either kick back and enjoy the scenery or "drop anchor" and head to shore for a while. Tempted? Here's what you need to know about vacation boat rentals, along with a few handy hints as to the best destinations for on-the-water escapes.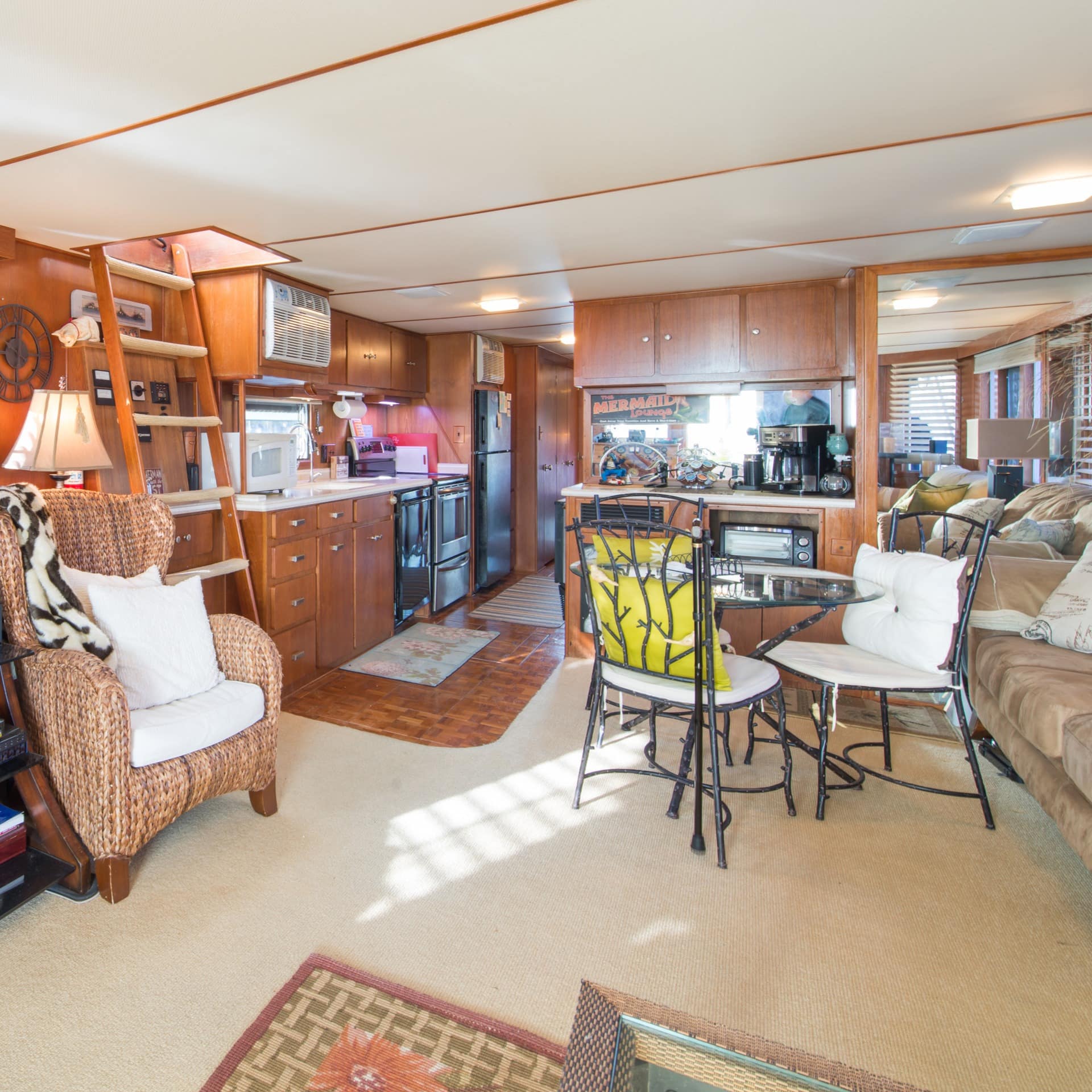 If you've decided to enjoy your next vacation on the water, there are a few things to know first. Read on for some top tips to ensure smooth sailing and a memorable experience.
Many vacation boats to rent in the USA fall into the category of houseboats – these floating vacation home rentals offering ample living and sleeping spaces, along with sun-drenched decks, full kitchens, and a water slide, of course. If you decide to go a little more upmarket, you'll be able to enjoy amenities like hot tubs and jet skis, too. Floating homes and yacht charters can also be considered when planning a getaway on the water.
If you opt for a traditional houseboat for your next boating vacation, then you won't need any prior experience to take on the captain's duties. On the contrary, a quick boating lesson is more than enough to see you navigating in confidence. On the other hand, if you decide to rent a yacht, then you'll need to prove you have the necessary qualifications from the American Sailing Association – either that or rent a skippered yacht.
How much does it cost to rent a vacation boat?
The cost to rent a boat varies according to several factors, not least where and when you plan to enjoy your getaway but also how long you want the boat for. An overnight boat rental is going to set you back a lot less than a weekly boat rental, for example. Similarly, the cost of boating vacations also depends on how luxurious you want to go – the superyachts of this world commanding a hefty price even for an overnight rental.
The US is not exactly short of places to enjoy a boating vacation, though there are some firm favorites. Here are three of the top spots for boating vacations around the country.
Vacation boat rentals in California
The Golden State boasts oodles of exciting destinations for boating vacations you won't forget in a hurry. Head first for Sausalito, home to some of the oldest houseboat enclaves in the country. Most of the boats here are permanently docked, though that just leaves plenty of room for checking out the city's studios, shops, and galleries. If you'd prefer to do your exploring on the water, Shasta Lake, with its 400 miles of sumptuous shoreline, makes an excellent choice for boating breaks.
Vacation boat rentals in Kentucky
Heading to the Bluegrass State for your next boating vacation? The double delight served up by Kentucky Lake and Lake Barkley ensures you won't be disappointed. The former is known for its rewarding sports fishing and exciting lineup of water sports, while the water park in the latter makes it an equally popular pick for summer rentals. In between the two, the Land Between the Lakes Recreation Area offers plenty of reasons to explore on land too.
Vacation boat rentals in Florida
Boat rentals in Florida are a tried-and-tested way to discover the Sunshine State – and, whether it's a charming houseboat on the wildlife-rich St. John's River or a sleek yacht in sultry Miami, there are countless options on the menu. Cocoa boat rentals, as well as those from Fort Lauderdale, are ideal for exploring Florida's east coast, while a yacht rental from either of those launch spots gives you enough oomph to get to the Florida Keys and beyond.
Discover the top kids' activities in popular boat rental destinations