3 great ways to enjoy camping cabins
Camping, in theory, is wonderful. You're in the great outdoors, under starry skies, and you're practically one with nature. Forget about pitching a tent; for the same oneness with nature without the heavy lifting, book a camping cabin, where you won't be distracted from the outdoors by luxe amenities, but will have plenty of everything you need to stay in comfort. Whether you're looking to camp where ocean waves lull you to sleep, under a forest canopy being serenaded by birds, or in the shadows of a mighty mountain, there are plenty of camping cabins to choose from.
Beach camping cabins
Camping on the beach is fun, but it can feel like a disconnected experience if you're soaring high above the sands in a condo, or insulated from the sea breezes by thick hotel walls. For a truly beachy experience, rent a beach camping cabin to give your vacation a more exciting edge.
Set right in the center of South Carolina's 60-mile "Golden Strand," Myrtle Beach is an ideal destination for those looking to mix up their beach time with trips to town. You may like to book one of the iconic pastel cabins that are a short stroll from a quiet patch of golden sand, or maybe you're interested in amenities such as private pools and golf carts. While cabins close to the water are always popular, others may be interested in staying closer to the lively beachfront boardwalk. Either way, you can have all the fun of camping without the work.
Known as the place where the Jamestown colonists landed from England in 1607, Virginia Beach is so much more than just a beach town. If you're interested in history, science (you can while away hours at the Virginia Aquarium & Marine Science Center) or nature, this destination has all your boxes checked. With a lively town center, nature refuges, and a board walk that draws cyclists and walkers, there's plenty to venture out and explore from your camping cabin.
Forest camping cabins
From the redwood forests of California to the Great Smokies of the southeast, the United States is home to acres of national forests that are appealing in every season—whether covered in snow, fall foliage, spring flowers, and summer breezes. While some are left mostly untouched, busier ones are often routinely patrolled by forest rangers, with excellently maintained trails and facilities. While pitching a tent in a clearing is an appealing option for many, a camping cabin can be just as fun, with little more than a log wall between you and Mother Nature.
The Chattahoochie National Forest occupies a staggering 750,000 acres, or more than 1,300 miles of northern Georgia. Countless trout-filled streams and hundreds of trails, waterfalls and scenic outlooks make this a paradise for nature lovers. You can go white water rafting or ziplining here, or simply while away an afternoon tubing down a river. Your camping cabin may be on the banks of a creek or in the foothills of the Blue Ridge Mountains, and amenities can include fenced yards (helpful if you're traveling with pets), hot tubs, and decks.
As rich in folk tales and storytelling traditions as in natural beauty, the Ozark Forest of Arkansas is a popular destination for families and thrillseekers interested in ziplining, caving, horseback riding, and kayaking. There are miles of trails to hike and scenic driveways to explore from your camping cabin, as well as several small towns boasting local fare and handmade crafts you'd want to take home. Folk culture is big here—oral storytelling and square dancing are fun cultural activities to check out.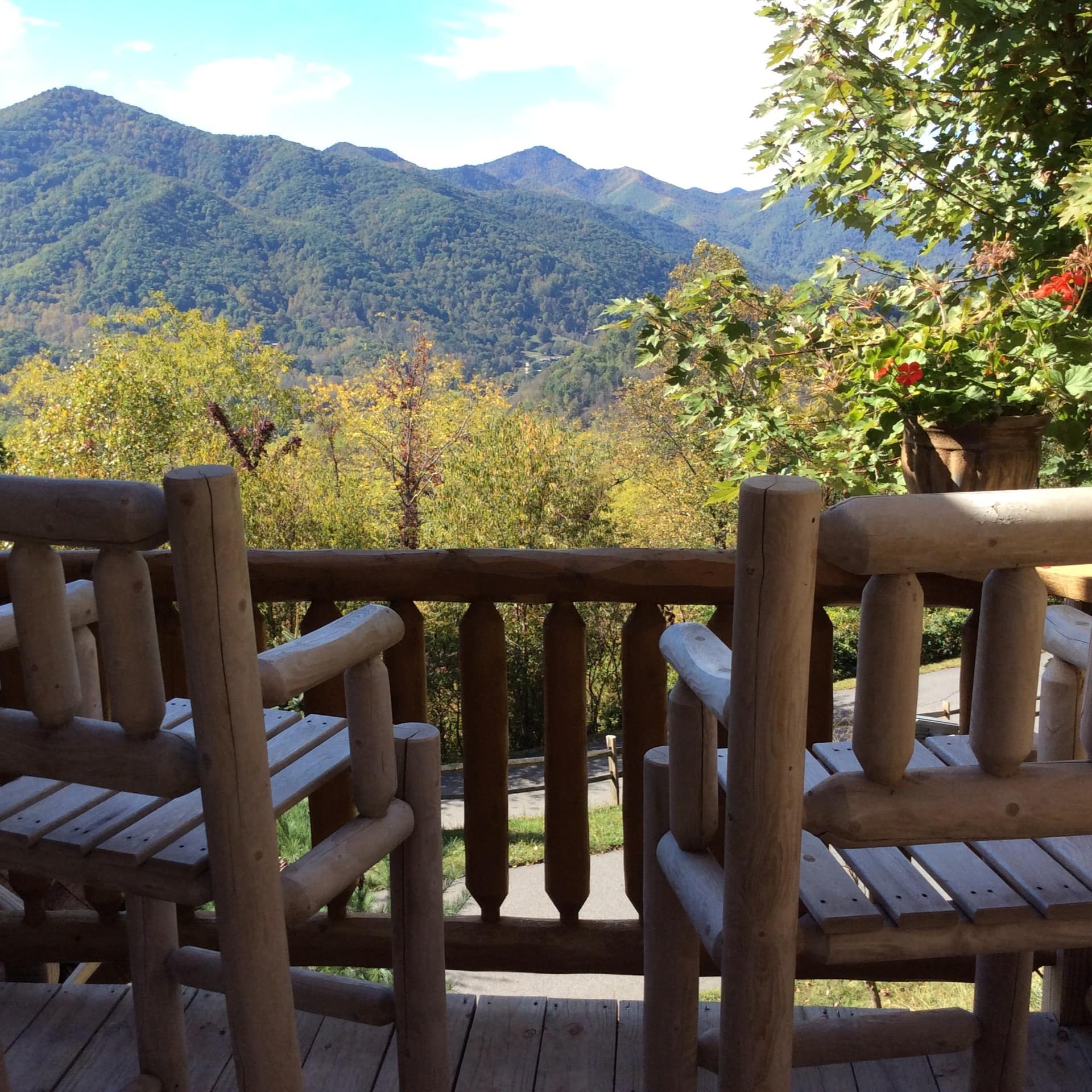 From Alaska to Georgia, mountain ranges march majestically across the United States, each with its own distinctive landscape. They're home to innumerable mountain towns where you'll find unique cultures and fascinating histories. A mountain camping cabin is an ideal way to experience small-town life up high and the bounties of this part of nature, especially when your cabin rental comes with floor to ceiling windows.
Renting a camping cabin is a great choice if you're looking to vacation in the Smoky Mountains, which offer unlimited opportunities for hiking, climbing, white water rafting and tubing, and ziplining through the forest canopy. When you're ready for some hustle and bustle, head to Gatlinburg, a Tennessee resort town with shops, restaurants, museums and Ober Gatlinburg, an amusement park. Staying at a camping cabin will allow you to hit the trail just moments from your front door.
Soaring views of the Rocky Mountains and being minutes away from the best ski slopes are just a couple of benefits of booking a cabin with a hot tub in Colorado. It's also a great way to spend time with family and friends in a relaxed atmosphere. The word "cabin" may evoke thoughts of a small, rustic log house in the woods—and some here are, with cozy interiors perfect for a romantic vacation. But a cabin in Colorado can also mean a luxurious 5-bedroom spread that includes a game room, fire pit, and a great room with a stone fireplace.