6 best places in the South for romantic cabin getaways
Scarlett and Rhett in "Gone with the Wind," Allie and Noah in "The Notebook," Elvis and Priscilla in, well, real life – these are just some of the most famous couples from the South, where opportunities for romance abound. The region teems with cafes and restaurants that are perfect for intimate dinners, scenic landscapes that sweethearts can explore hand-in-hand, and cultural and historical gems to take in together. Whether you're looking for a last-minute escape with your significant other or a longer vacation to celebrate an anniversary, you'll find plenty of romantic cabin getaways to choose from.
Find romantic vacation rentals in Luray, Virginia
Set in the heart of Virginia's breathtakingly beautiful Shenandoah Valley region, Luray draws plenty of visitors seeking to experience its special brand of small-town life. You'll find sloping streets lined with Victorian buildings housing quaint shops and eateries, pathways for leisurely strolls along Hawksbill Creek, and compact landscaped parks that are perfect for picnics. Don't forget to visit the Luray Caverns, where a guided tour will have you ogling awe-inspiring stone formations in cathedral-sized caves rising 10 stories high. Book one of the romantic cabins a few miles from the town center and enjoy amenities like jacuzzis, Wi-Fi, and satellite TV.
Experience a romantic cabin getaway in Dahlonega, Georgia
Bracing mountain air, natural beauty as far as the eye can see, oodles of history and culture – Dahlonega has all these and more. Perched on the Blue Ridge Mountains' foothills, this small town is big on attractions. It's home to enormously popular events like the annual Bear on the Square music festival and the Gold Rush Days food and crafts festival. Secluded log cabins make for romantic accommodations here; they're also great bases for enjoying Waters Creek's waterfalls, the Blue Ridge National Forest's hiking trails, and vineyards that give Dahlonega its reputation as the heart of Georgia's wine country.
Located in the Blue Ridge Mountains, the North Carolina city of Asheville deserves its nickname "Land of the Sky." Here, there's no shortage of things for couples to see and do all year round. Walk on mountain trails awash in a riot of color from blooming wildflowers in spring; splash, kayak, or go whitewater rafting in the French Broad River to escape the summer heat; explore the century-old gardens of Biltmore House – the country's largest residence – on a cool fall day; or curl up by a crackling fire in your cozy mountain cabin rental after hours of skiing in wintertime.
Love is (high) in the air in Gatlinburg, and when it comes to romantic mountain getaways, it's a tough place to beat. Known as the gateway to the Great Smoky Mountains National Park, this town in eastern Tennessee offers something for everyone. It's a fantastic destination for outdoor adventures, from whitewater rafting and hiking to bird-watching and skiing. For indoor fun, choose from museums, live-music venues, and craft stores selling one-of-a-kind souvenirs. Romantic vacation homes are in no short supply here; you'll find mountain cabin rentals offering breathtaking views and luxuries like hot tubs and game rooms.
If your significant other's a history buff, a vacation in Natchez might be in order. Situated in the lower Mississippi River Valley, this river city's wealth of historic mansions framed by Spanish moss-draped trees gives it the nickname "Antebellum Capital of the World." Tour the 18th-century Linden mansion, which inspired the Tara home in "Gone with the Wind," sample locally made rum and beer in generations-old family restaurants, or head to Bluff Park to watch the sun set over the Mississippi River. Some of the vacation rentals here are restored 19th-century homes with 21st-century perks such as satellite TV, and most are pet-friendly, too.
Stay in a romantic cabin for 2 in the Texas Hill Country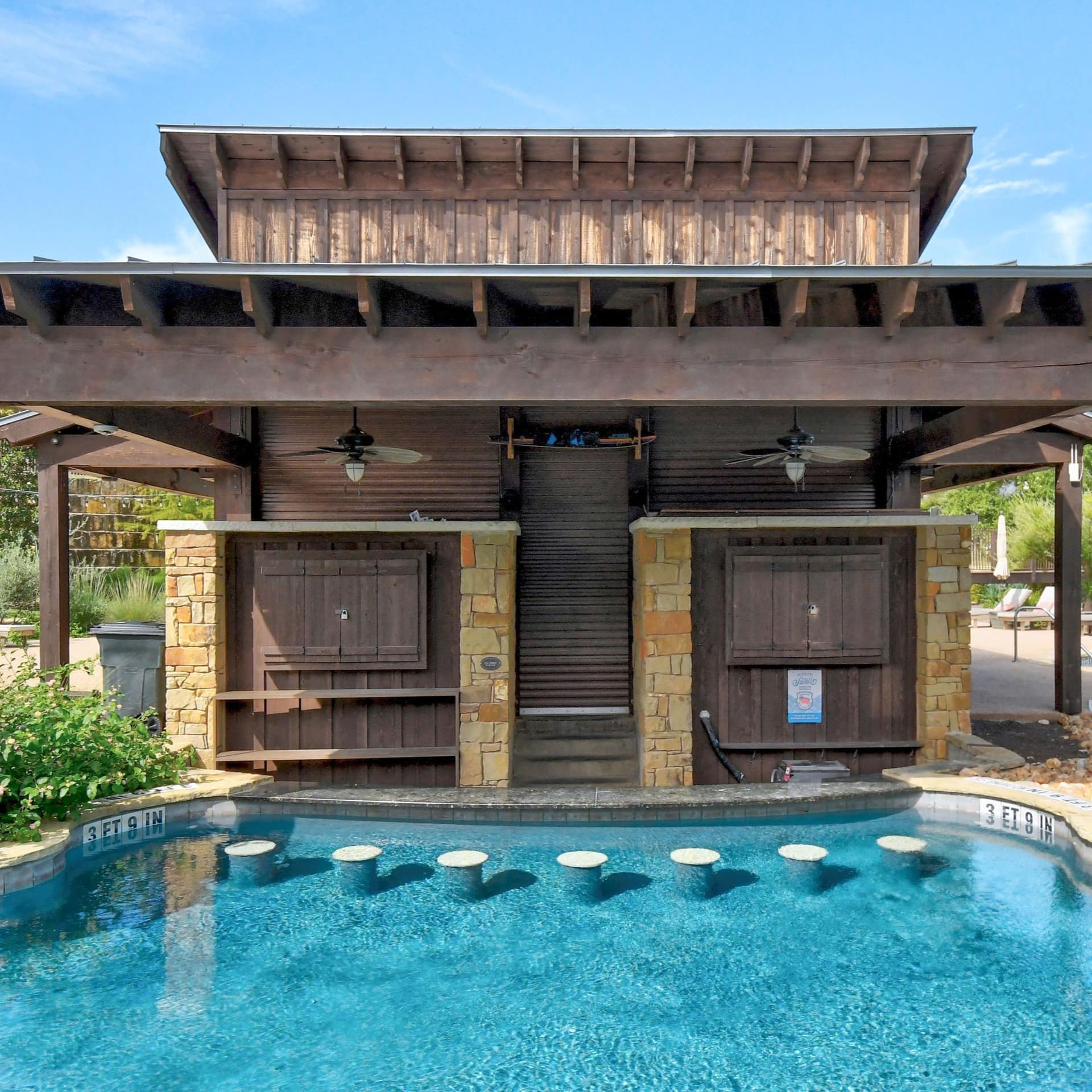 The Texas Hill Country boasts plenty of quiet places for couples seeking an intimate escape. In Fredericksburg – ranked among America's most romantic small towns – you can go on wine-tasting tours, shop for local crafts at the weekly Fredericksburg Trade Days, and explore the Sauer-Beckmann Living History Farm. Dripping Springs, called the gateway to the Hill Country, is another scenic locale for a couple's getaway. There are rustic log cabin rentals here that sleep 2, just a stone's throw from gentle creeks and lush woodlands that'll make you feel like you're in your own personal paradise.