Luxury cabin rentals in the Smoky Mountains
Part of the Appalachian mountain chain, the Smoky Mountains are a big draw when it comes to outdoorsy activities, enticing visitors from across the country to hike, bike, and look for wildlife in a landscape of forests, rivers, waterfalls, and soaring peaks. And just because you're spending time in the wilderness it doesn't mean you have to rough it in the accommodation stakes. You'll find a whole host of high-end properties to choose from to make sure that you can relax in style after a long day out on the trails.
Finding a luxury cabin in Gatlinburg
Sitting at the entrance to Smoky Mountains National Park, Gatlinburg is a popular base for people who want to visit the area's natural attractions, while having access to all the amenities of a big town on their doorstep. Brash, busy, and big on entertainment, Gatlinburg has a host of eateries, bars, and stores to keep you busy, as well as amusement parks and the 407-ft Space Needle observation tower. You'll find a wide range of vacation home rentals too, from condos, to cabins, to villas, many of which offer all the trappings you need for a luxury break, including hot tubs, game rooms, and entertainment systems.
A busy resort town some 8 miles from Smoky Mountains National Park, Pigeon Forge offers a great selection of luxury cabin rentals both in and around the town. These come in many guises, from traditional wood cabins to more modern constructions built from stone or concrete, but all will come with a healthy serving of upscale amenities, such as modern kitchen appliances, Jacuzzi tubs, and double-height living areas, to make sure that your Smoky Mountains vacation is as relaxing as possible. You'll have the added bonus of direct access to all of the malls, restaurants, and amusements that Pigeon Forge has to offer, including a giant ferris wheel and nearby Dollywood, a family-friendly theme park named after music legend Dolly Parton.
Large luxury cabins in the Smoky Mountains
If you're heading to the Smoky Mountains for an upscale break with the extended family or a big bunch of friends, then you're in luck. You can find cabins sleeping anything from 10 to 30 people or more, all with plenty of amenities to keep multiple people happy. They might include expansive living and dining areas, sizeable wraparound porches, and large grounds with plenty of outdoor seating for everyone. You don't have to forgo the luxury trimmings just because there's a big gang of you, either. Game rooms, screening rooms, and fancy kitchens are all available and you can find some properties with private swimming pools, too.
Secluded luxury cabins in the Smoky Mountains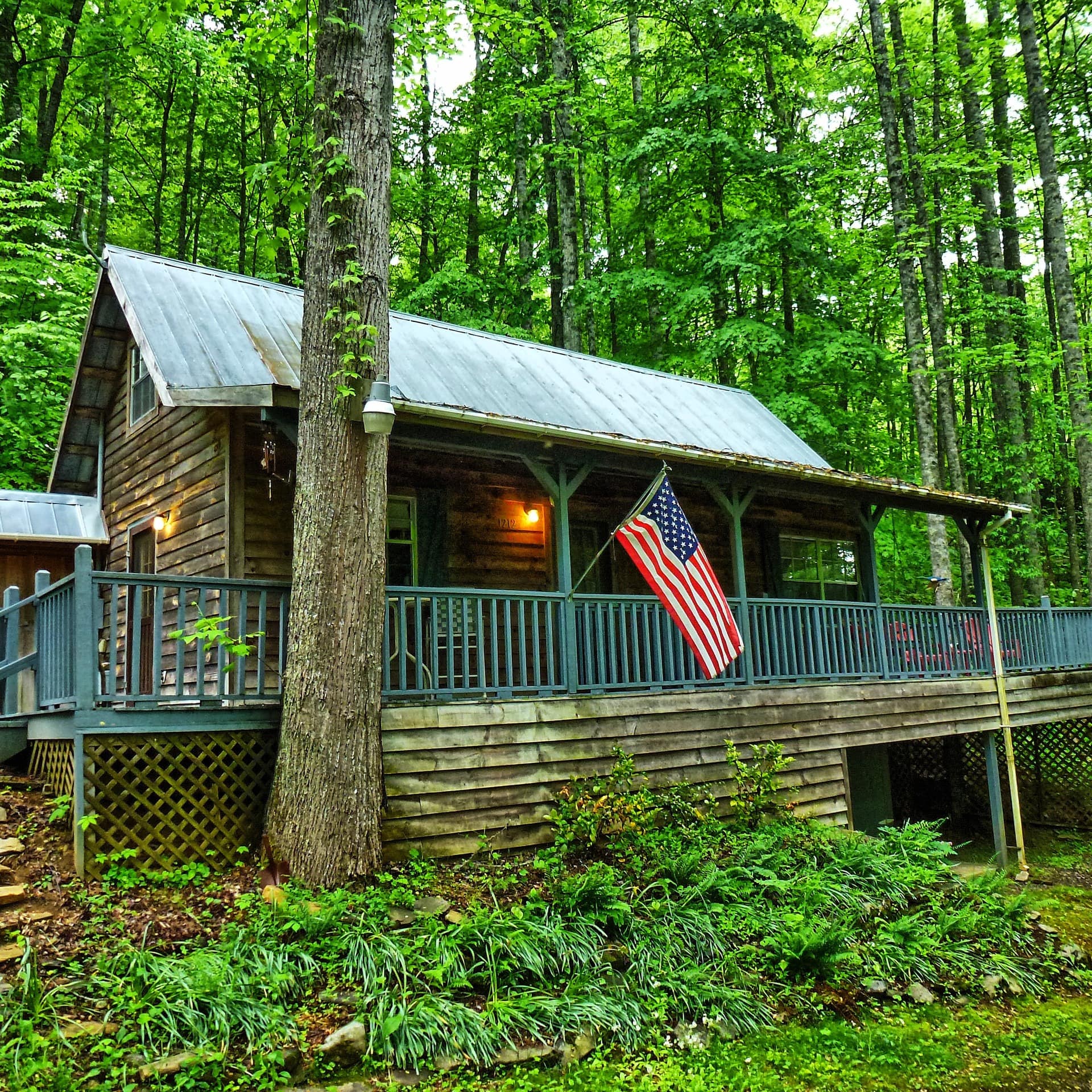 While there are busy resort towns in the area should you want them, as well as cabins grouped together on shared grounds, many people heading for the Smokies do so in search of peace and quiet—in which case a secluded luxury cabin rental would be just the ticket. You'll find plenty options tucked away from the crowds, often with long private drives and expansive gardens, where you can roam in peace without seeing another soul. And without any neighbors around, the only noise you'll hear is that of the birds and the trees; or the bubbling of your on-deck hot tub as you take in the views.
If you're going to the Smoky Mountains to indulge in a little luxury, then why not go the whole hog and opt for a vacation rental home with its own private indoor pool? You could either choose a cozy cabin in a complex, where you'll share a heated indoor pool and other high-end amenities with other guests; or go for the more indulgent option and rent an upscale pad with its own private swimming pool. You'll find plenty of options to choose from, from a cute stone cabin for 2 with an indoor plunge pool and waterfall feature to family homes with pools big enough for a proper swim.