The best lake vacations across the United States
Lake vacations have long been a cherished summertime tradition, conjuring images of jumping off docks, barbecuing as the sun goes down, or just relaxing in a hammock in the shade.
But winter, too, can be a fantastic time for a lake vacation home rental: Spend the day ice skating, skiing, or visiting museums and galleries, and wrap it up cozying up by the fire or enjoying a hot tub on the deck of your weekly rental.
The shoulder seasons of spring and fall also have their charms, offering blooming flowers or colorful foliage—and sometimes reduced prices. Whatever the season or your budget, there's a lake vacation rental to suit your tastes.
Vacation rentals in the South
With warmer temperatures all year round, the South is a perfect location for a weekly or summer rental.
Offering a fascinating history, loads of culture, a huge range of outdoor activities, and mouth-watering food choices, you'll never be at a loss for things to do and see.
From quaint cabins for 2 to lavish estates for larger groups of family and friends, the South has plenty of lake vacation rentals to choose from.
Smith Mountain Lake, Virginia, vacation homes
The site of filming for the timeless Bill Murray film "What About Bob?" this picturesque lake community offers everything from poolside condos to luxe waterfront retreats with outdoor entertaining areas and private boathouses.
Use your Smith Mountain Lake vacation rental as a base for exploring the lake's numerous coves, or take things offsite to visit the hiking trails and sandy public beach at nearby Smith Mountain Lake State Park.
Discover Smith Mountain Lake vacation homes >
Lake Oconee, Georgia, weekly rentals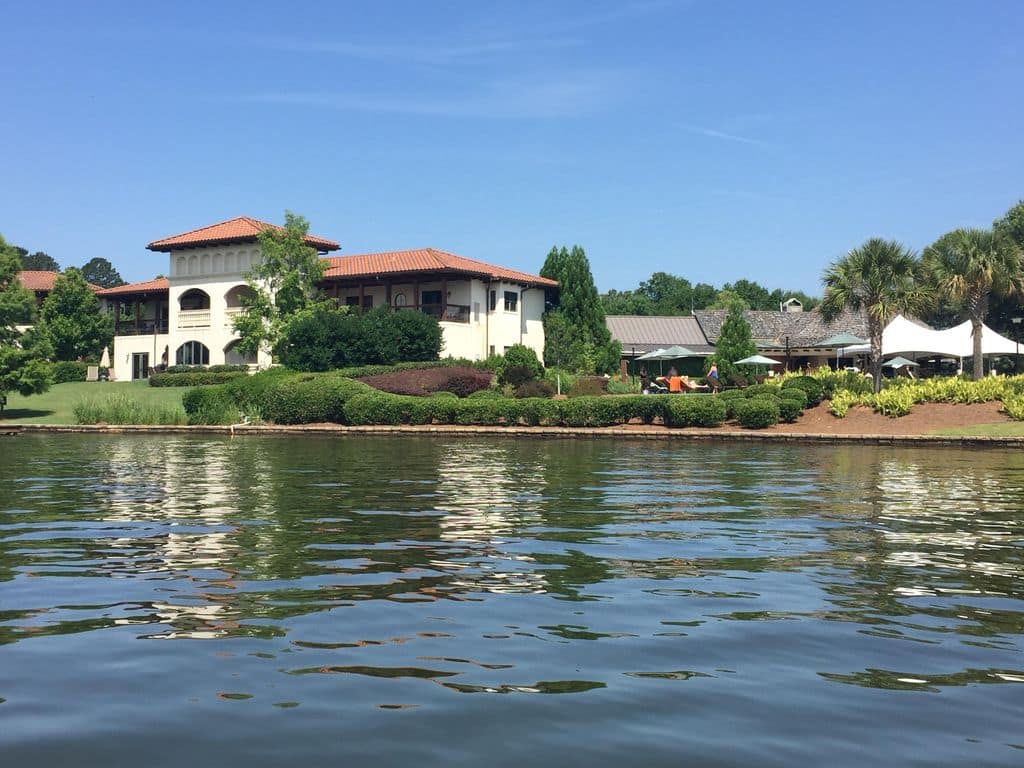 Bordering the Oconee National Forest, this delightful area is a renowned golf destination, but it's also known for its delicious southern food, lively arts scene, and top-notch shopping.
Choose a Lake Oconee weekly rental with a private dock to tie up your rented pontoon boat, and try your hand at nabbing Georgia's official state fish, the largemouth bass.
Visit nearby attractions such as the famous Scull Shoals ghost town, or for something less scary, opt for some pampering at one of the areas many day spas.
Return relaxed and happy to your luxury summer rental with a hot tub and a fire pit, and you're on track for the best lake vacation ever.
Discover Lake Oconee weekly rentals >
Although often touted for its Pacific Ocean beaches, the West Coast is no slouch when it comes to freshwater offerings, either.
Drive just a few hours inland to find some of the most pristine natural surroundings in the country.
Brimming with vineyards, mountains, and national parks, the West Coast has some of the best vacation home rentals available.
Vacation rentals in Lake Tahoe, California
Probably the first West Coast lake that comes to mind when you think "best lake vacations" is the venerable Lake Tahoe.
Choose a lakefront cottage rental as your summertime home base for hiking and mountain biking in the Sierra Nevada mountains, or opt for a luxury, ski-in/ski-out cabin rental for your winter skiing, snowboarding, and snowshoeing excursions.
Lake Chelan, Washington, lake vacations
Even though it's just over 3 hours from the Canadian border, this long, narrow lake boasts an average of 300 days of sunshine per year.
Offering everything from simple getaway cabins to extravagant mansions for rent, Lake Chelan is sure to charm even the most discerning of travelers.
Choose a luxury lakefront vacation home and end your day gazing at mountain views from the hot tub on your deck.
Discover Lake Chelan vacation homes >
Best lake vacations on the East Coast
With its long history as a vacation destination for the rich and famous, the East Coast is a prime spot for a lake vacation rental.
Neither rich, nor famous? Don't worry, there are a range of vacation home rental options available for all tastes and budgets.
Steeped in culture and suffused with natural beauty, the East Coast is sure to deliver as a top lake vacation choice.
Lake Winnipesaukee, New Hampshire, summer rentals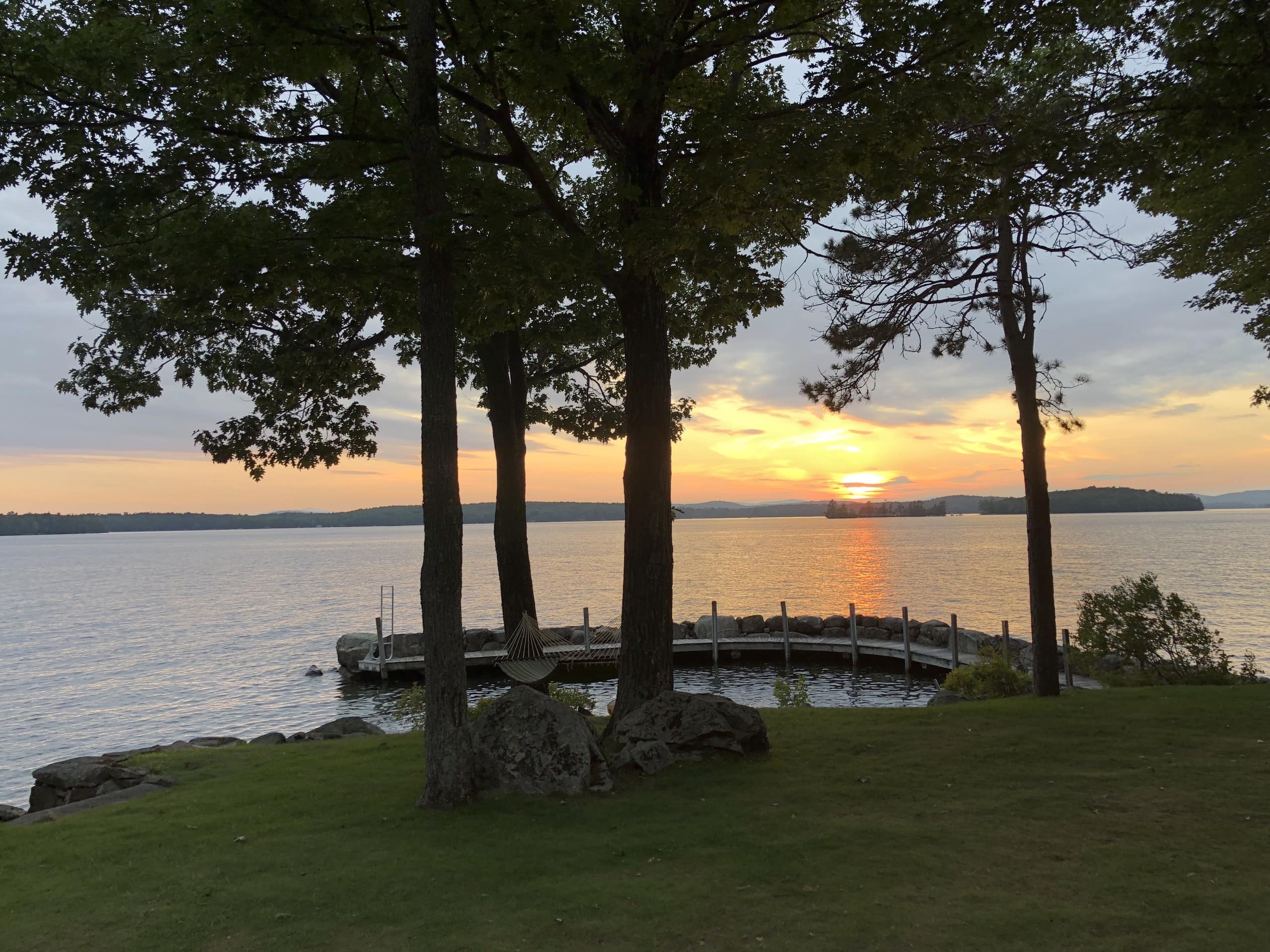 This 21-mile-long glacial beauty is known for being one of the best lake vacation spots in the country.
Its Native American name translates to either "beautiful water in a high place" or "smile of the Great Spirit," depending on who you ask — sounds good either way, though, right?
Having been a summer escape for over a century, it's no surprise that you can find a wide variety of vacation homes at Lake Winnipesaukee — from mansions with a private beaches to rustic cottages tucked beneath the pines.
You can spend the day island hopping on its 258 islands and return to your vacation rental in time for sunset cocktails on the deck.
For a day on dry land, take in the 270-degree views from the Castle in the Clouds estate, opt for a Segway tour, or treat the kids to one of the area's many fun parks.
Discover Lake Winnipesaukee summer rentals >
Weekly rentals in Lake George, New York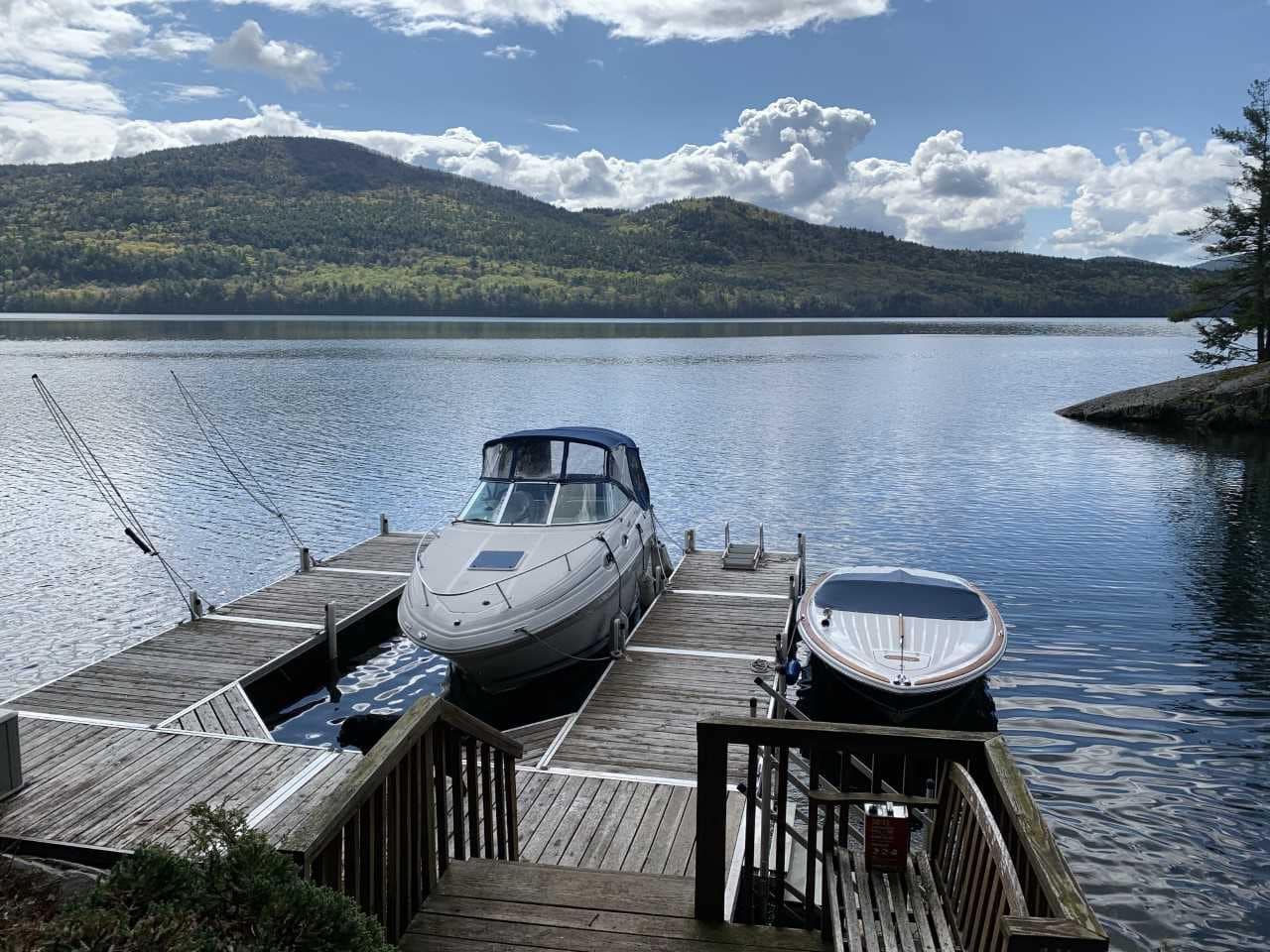 Situated in the majestic Adirondack mountains, Lake George exudes a decidedly retro vibe, with its abundance of mini-golf courses and a main drag lined with ice cream parlors and souvenir shops.
Rent a boat and book a vacation home with its own boathouse as a base to explore Fort William Henry Museum & Restoration, an 18th-century British fort, and then head over to the nearby Great Escape – Six Flags amusement and water park.
Pack a lunch in the kitted-out kitchen of your luxury rental and bring it to Million Dollar Beach for a picnic.
When night falls, embark on one of Lake George's famous steamboat dinner cruises, and don't forget: there are fireworks every Thursday night during the summer.
Discover weekly rentals in Lake George >
Weekly rentals in the Midwest
Lake vacations may not be the first thing that come to mind when you think of traveling to the Midwest, but don't be fooled: it's not all about cornfields and cheese.
In summer the landscape is green as far as the eye can see, and fortunately, this enchanting region has more than its share of vacation home rentals to choose from.
Best lake vacations in Lake Superior, Minnesota
Known as the land of 10,000 lakes, Minnesota is a clear choice for a lake vacation home rental. And if you're going to take a lake vacation, it might as well be on the biggest lake in the country, right?
Well you're in luck, because a wide range of summer rentals await you on extraordinary Lake Superior — from cute cottages for 2 to modern homes with all the amenities.
And there are no excuses for coming up with an empty fishing line here, as the lake is home to 78 different species of fish.
Lake Superior offers all of the other summer fun prerequisites, too: sandy beaches (Black Bay is the area's only black sand beach), boat rentals, and plenty of on-shore activities for everyone in your party.
Discover best lake vacations in Lake Superior >
Lake of the Ozarks, Missouri, lake vacations
Don't let its recent stint on Netflix scare you, Lake of the Ozarks is a true-blue lake vacation hotspot.
Tie up your jet ski at one of the many waterfront eateries, then return home for s'mores at the fire pit at your charming cabin rental.
For a day off the water, visit Lake Ozarks State Park, the largest state park in Missouri, or one of the many nearby golf courses.
On the water or off, there are summer rentals of all sizes and styles in this picturesque spot.
Discover Lake of the Ozarks vacation rentals >
Discover things to do with kids near top lake vacation destinations