5 places to find lake house rentals in Tennessee
Tennessee is divided into three sections, representing each star on the state flag: the misty peaks of the Great Smoky Mountains in the East, the verdant valleys in the Middle around Nashville, and the flat plains of the lowlands in the West towards Memphis.
From your vacation rental, you can sample locally distilled blackberry moonshine, try homegrown peach cobbler, and listen to the 7 distinct music styles with strong roots in the Volunteer State.
Stay in a rustic lakeside cabin with a private dock, or rent a home offering a private hot tub on a deck with forest views.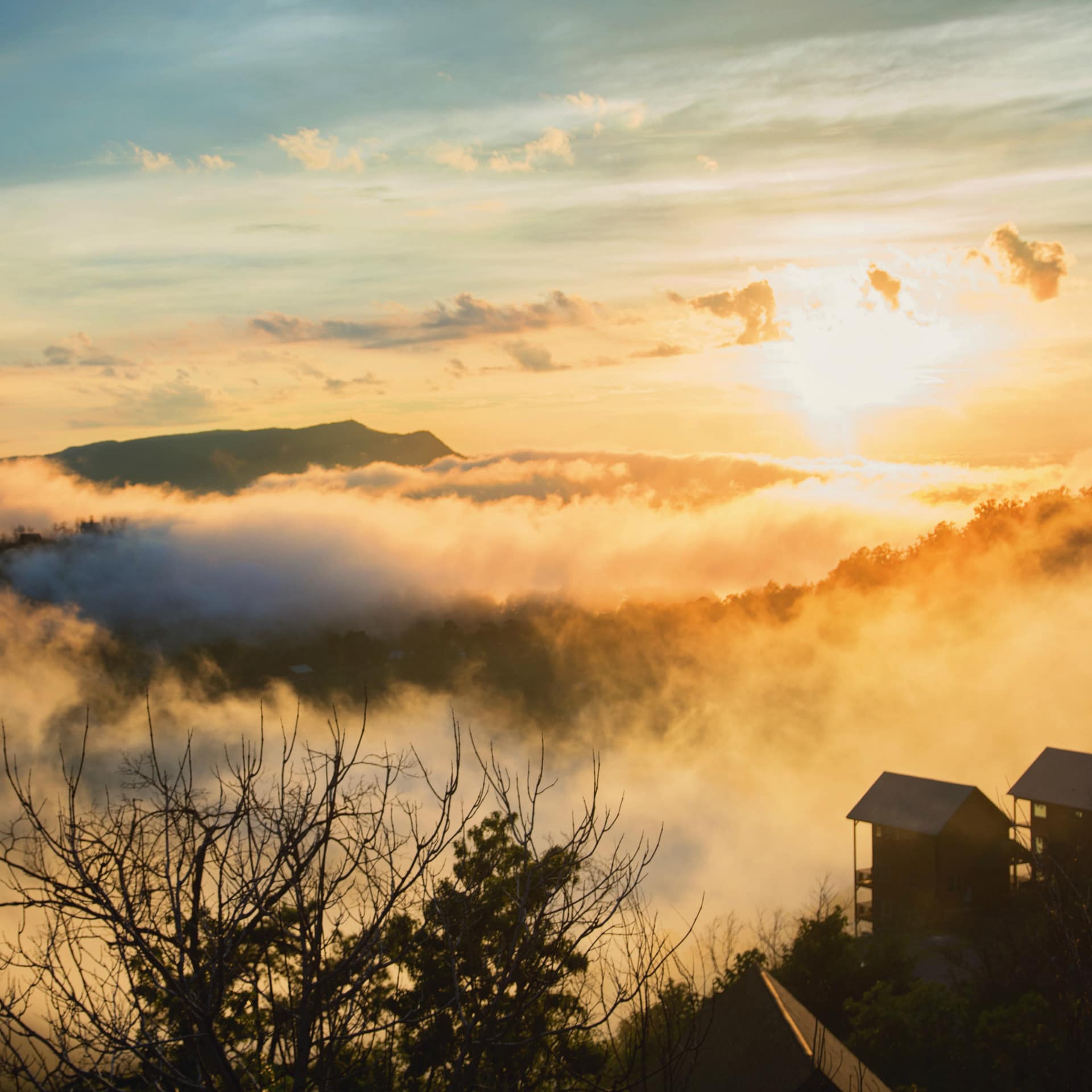 Flanked by the majestic Great Smoky Mountains, East Tennessee offers plenty of adventures for nature lovers, from hiking scenic trails to jumping into clear lake waters for a swim.
Wake up early and appreciate the most breathtaking sunrises before exploring communities and attractions off the beaten path.
Whether you're looking for a cozy, secluded cabin rental or a lakeside vacation home, you can be sure to find it in East Tennessee.
Discover East Tennessee cabin rentals >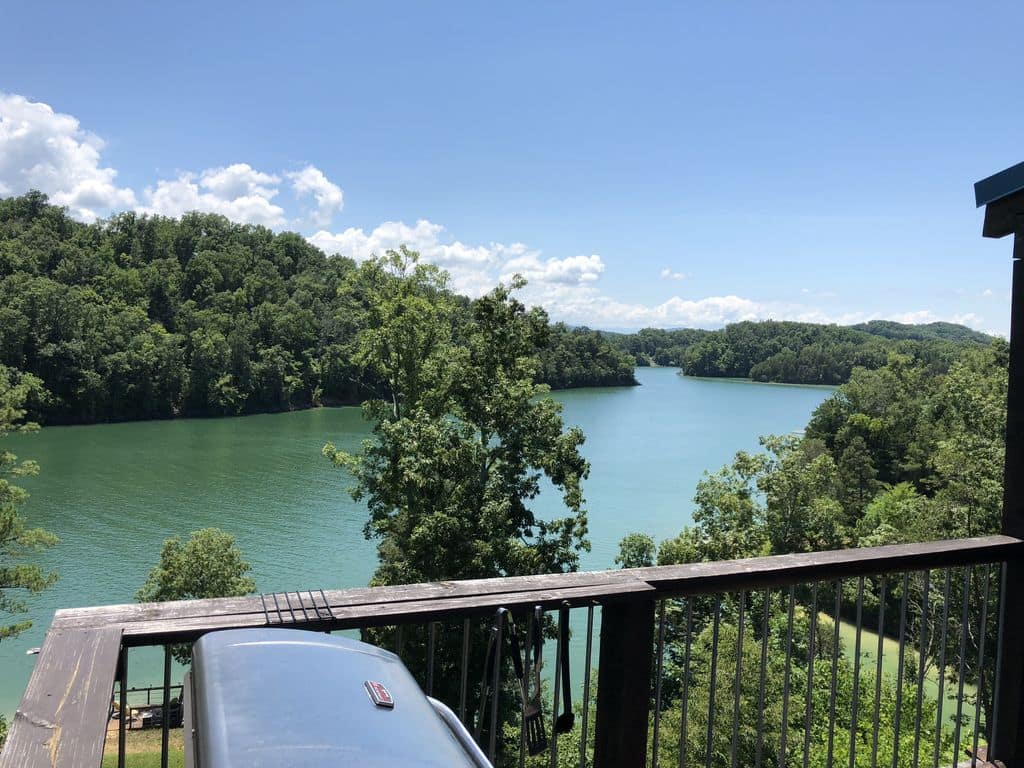 Formed by a dam in the Tennessee River Valley, Douglas Lake is a top spot for boating and fishing.
From the private dock of your vacation rental, you can paddle down the lake on a kayak or jump in for a swim. If you prefer to spend more time on land, the mountains are where you'll find your adventure.
A short drive to the quaint town of Pigeon Forge will lead you to museums and restaurants— plus the country singer Dolly Parton's theme park and its thrilling roller coaster rides.
When you're done exploring for the day, you can come back to your holiday home and relax with amenities such as a hot tub, a gas fireplace, and a game room.
Discover homes for rent on Douglas Lake >
Named after the Native Americans who once lived in the area, Cherokee Lake has become a popular recreation area for anglers and boaters.
There's no shortage of water sports for the outdoor enthusiast in this 59-mile-long lake. If you're looking to hit the trails, you can find many miles of them in Panther Creek State Park, and you'll see plenty of wildlife, too, such as the white-tailed deer.
Stay in a cozy lakefront cabin and indulge in amenities such as a fully equipped kitchen, a spacious back deck, and a fire pit to gather around under the stars.
Discover cabins for rent on Cherokee Lake >
The rolling hills of Middle Tennessee reflect the area's deep musical roots.
While Nashville is fondly known as the birthplace of 7 distinct musical styles, it also boasts a creative culture that is truly one-of-a-kind. Outside of Nashville, you can venture into rural communities and tour the historic sites.
Explore the local attractions from your vacation rental while enjoying amenities such as a private chef, an outdoor grill for those summer dinners, and even a music room to strike up your own lyrical style.
Sitting 10 miles outside Nashville, J Percy Priest Lake is close enough to a creative urban environment, yet far enough from the whirlwind of modern life.
The lake is home to many rowing and sailing clubs, and offers popular activities like swimming, boating, and fishing. A short drive into the vibrant city from your vacation rental will immerse you in a full spectrum of art, history, and music.
After getting your cultural fix, you can go back to your relaxed lakeside cottage and enjoy amenities such a private dock, a living room with a fireplace, and a back deck overlooking the sparkling waters.
Discover homes for rent around J. Percy Priest Lake >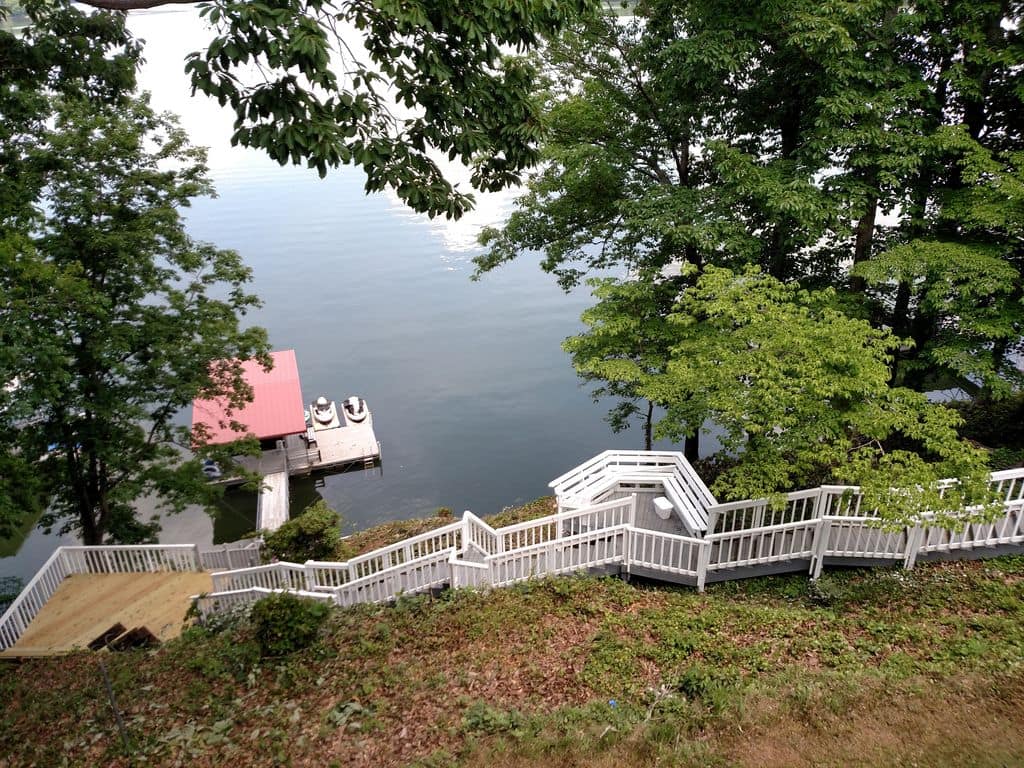 Tims Ford Lake provides access to its waters through multiple boat ramps and marinas, making it a prime spot for water sports lovers in the green rural valley.
Water vehicles of all kind are welcome, whether you prefer paddling in a kayak or zipping through on a jet ski. The centerpiece of the lake is Tims Ford State Park, offering numerous hiking trails, fishing, wildlife, and a golf course.
Stay in a rustic, hand-built log cabin with a porch swing, picnic tables, and a firepit for roasting hot dogs during those warm summer nights.
Discover Cabin rentals in Tims Ford Lake >
Where farmland meets the mighty Mississippi River, West Tennessee can be as laid-back or as upbeat as you like.
So whether you feel like letting gentle river currents relax you, or want to explore Elvis's Memphis, you'll find a great vacation home here. This area is a feast for the senses, and you find great music, soul food, and history.
With so many vacation rentals to choose from, stay in one that will create unforgettable memories.
Discover vacation houses in West Tennessee >
The world feels like a playground in Kentucky Lake, a prime destination for water sports fans of all ages and skill levels.
Whether you want to go for a gentle swim or a thrilling water skiing adventure, you can find all the outdoor adventures you'll ever need. For a wild time on land, there is also The Land Between the Lakes, a sprawling nature reserve brimming with wildlife and hiking trails.
Choose a waterfront cottage rental with amenities like an outdoor kitchen, a fire pit, and a covered dock to get you set for fun on the water.
Discover cottage rentals in Kentucky Lake >
Find the top things to do with kids on family vacations to Tennessee