Top Lakeside B&Bs
There's something wonderfully nostalgic about a vacation on the edge of a freshwater lake. Lakes beckon memories of childhood summers spent camping, fishing and swimming, and unlike the ocean—which is glorious in its own larger-than-life way but for most of the country requires a plane ride—lakes are far more accessible. In just a few hours by ground transportation or ferry, you could arrive at one of these lakeside inns, all of which have transformed "a stay at the lake" into something far more pampering than a tent and certainly destined to create new memories.
---
In the heart of Lake Erie wine country, this four-season inn is bordered by a vineyard in the back and magnificent Lake Erie views in front. Manicured gardens guide guests to a lakeside patio and fire pit where classic Adirondack chairs provide the perfect perch for taking in the stunning natural scenery. Cleaned only with eco-friendly products, the four uniquely decorated rooms are bright and blissfully comfortable. They offer queen or king beds and views of Lake Erie, Barcelona Harbor and Lighthouse, or the vineyard and gardens. The innkeepers believe that decadence can be healthful, so their farm-to-table gourmet breakfasts always include freshly baked muffins, sweet and savory entrées, and homemade jams. They also can their own organic peaches and pears so the locally harvested bounty can be enjoyed by guests year-round.
---
Bespoke Inn lives up to its name: A small hotel in the heart of Scottsdale hand-crafted for a healthful, experiential getaway where the focus is you. Virtu, the on-site cafe, racks up awards from James Beard and Esquire for its innovative cuisine. A fitness studio offers yoga and Pilates mats. A 43-foot-long stainless steel infinity pool relaxes or energizes, depending on your pace. But what truly sets this Scottsdale inn apart is its bicycles. A stash of handmade British Pashley city bikes, reserved for guest use, lets you toddle around town at your leisure.
---
Relax in romantic rooms or suites surrounded by 65 secluded acres of natural woodland at this inn and spa located only 25 minutes from the sandy shores of Lake Michigan. All accommodations have king or queen beds and private baths stocked with amenities, and most have fireplaces and whirlpool tubs. Don't miss the gazebo in the woods, bordered by a five-acre water-lily pond, plus a screened porch and dock flanking a private 80-acre lake. Every stay includes a full gourmet breakfast (the sweet focaccia is a must) and access to the private lake and pond and complimentary use of kayaks and paddle boat or snowshoes. Numerous walking trails abound, perfect for a stroll before a massage or facial at the on-site spa. Come dinner time, indulge in a handcrafted, savory pub pie.
---
This fully restored 19th-century Adirondack boutique inn overlooks Friends Lake and offers an all-inclusive getaway with lake access and complimentary canoe and kayak rentals, miles of trails starting from the property, a Nordic Ski Center, and fine dining. Choose from seven Lodge rooms, three Luxury rooms, or seven Adirondack rooms—all with private en-suite baths, some with Jacuzzi tubs, steam showers or fireplaces. Luxury and Lodge rooms have private balconies. A hearty, made-to-order breakfast, served in the sunny lake view dining room, kick-starts the day. For dinner, guests can dine in the rustically elegant main dining room, which offers innovative New-American cuisine, or enjoy a regional microbrew and a more casual, pub-like atmosphere in the taproom. The property also features lovely gardens and a pond, a heated swimming pool, and sauna.
---
Built in 1978 as a private residence, then converted to a B&B in 1993, this northwestern Montana getaway lies only a few turns from Whitefish Mountain Resort, a short hike from Glacier Park, an easy paddle from Whitefish River and Whitefish Lake, and a nine-iron swing from the Flathead Valley's numerous golf courses. Hewn from solid cedar timbers and decorated in a Western motif with fabrics influenced by Native American textiles, the lodge offers nine spacious rooms and suites, each completely unique in character. All have private baths (some sky-lit), vaulted wood ceilings, custom-made lodgepole or iron beds, waffle-weave robes, American-made (and in some cases, Montana-made) comforters and pillows, and most have balconies with mountain views. A three-course breakfast honors authentic, generations-old cooking practices. Dutch babies—puffy baked pancakes dusted with powdered sugar—are a mouthwatering example.
---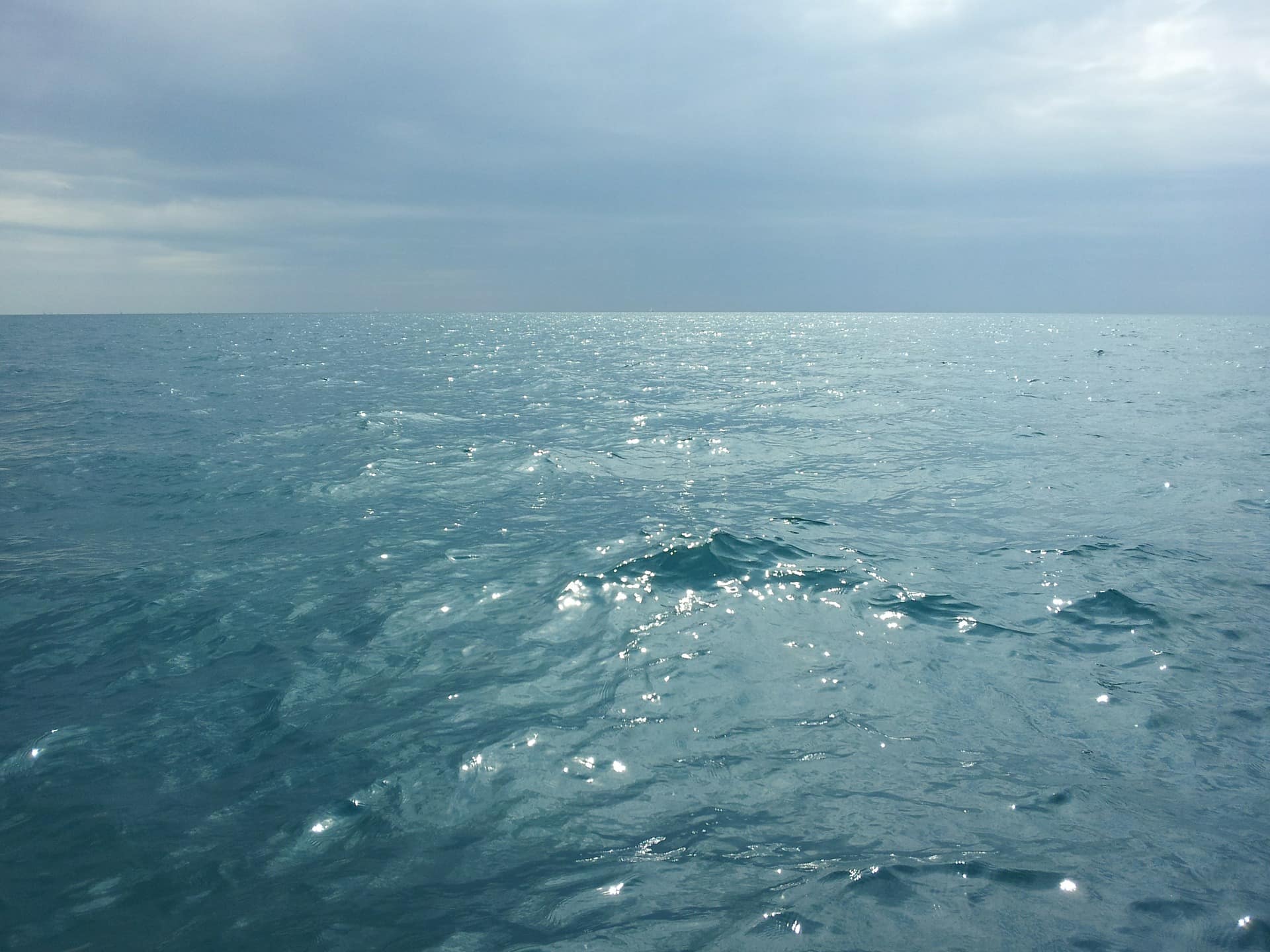 The ultimate luxury of staying at this award-winning, 14-room waterfront escape is seeing the sun rise over Lake Huron—from bed. Located on a beautiful stretch of beach along the famed lake, Huron House is romance all the way, from the sound of lapping waves heard within earshot of the spacious accommodations to strolls on the soft, sandy beach to a soothing soak in a Jacuzzi tub for two. Numerous other invitations to unwind include king beds wrapped in lavish linens, plush Turkish towels, private decks with hot tubs, cozy hearths, and delectable breakfasts. Specialties—such as the freshly baked croissant with homemade caramel sauce and frittata with chicken apple sausage, onions and peppers—can be delivered to your room, private deck, or even to the very same bed with the aforementioned amazing view.
---
Built in 1880 by Dr. John Doyle, then mayor of Granbury, this three-acre Hill Country inn has been owned by numerous families and has seen several renovations and additions through the years, including a salt pool with waterfall and new guest suites designed to maximize the incredible lake views. Each of the 15 guest rooms and suites is luxurious and unique; some have heated bathroom floors, steam showers, showers with body jets, stone fireplaces, and private porches or balconies. Feather beds are wrapped in fine linens. The main house quarters are more Texas traditional—red oak hardwood floors and European décor—while the newer suites on the inn's west side, including Lake House with its amazing floor-to-ceiling windows, are more contemporary in style. The Inn serves a full breakfast each morning, with Blueberry Blintz Soufflé being among the most popular choices.
---
Along the shores of Lake Lure in the Blue Ridge Mountains one hour southeast of Asheville, guests can relax, unwind, and be spoiled at this elegant 17-room getaway. The lodge offers generous views that seem to go on forever, a charming lakeside dock, and distinctive cuisine, including hot and hearty breakfasts; afternoon coffee, tea and pastries; evening wine and hors d'oeuvres; and fine dining. Rooms are drenched with light and surrounded by woodland, providing a naturally calming effect. The African Queens suite has an open floor plan with two queen beds, fireplace, large sitting area, and luxury bath with dual sinks, soaking tub and walk-in shower. A private wrap-around terrace with gorgeous lake views, sundeck chairs, and pergola invites guests to kick back, breathe in the fresh air, and just be.
---
This elegant Victorian inn with gourmet restaurant offers 20 guest rooms in two historic Queen Anne-style mansions and a private cottage near Lake Superior. Moroccan luxury inspired the décor of Suite XII on the inn's third floor. Intricate fretwork frames the step-up, two-person whirlpool tub. From the king TempurPedic® bed to the multi-pillowed sitting area, the room is dressed in a spicy color palette of deep reds, accented with rich brocades and animal prints. Vibrant handcrafted tiles grace the walls of the rain shower. A double-sided gas fireplace warms both the bathing and resting area simultaneously and the generously sized window seat is perfect for lake-gazing. Start the day with a hearty gourmet breakfast in the sun-lit, antique-filled Landmark Restaurant dining room, then savor a second cup of coffee as your daydreams set sail on Lake Superior.
---
Wake up to a postcard-perfect view of Mount Rainier from a California king bed layered with hand-pressed, 1500-thread-count sheets, featherbed, down comforter, and mountains of pillows. It's moments like this that make guests never want to leave this inn, located on a quiet bluff overlooking Puget Sound. Choose from one of two private accommodations—the Suite or the Cottage. Both feature a living room with river rock fireplace, private outdoor patio with a dining set and chimenea free-standing fireplace, laundry facility, and full kitchen stocked with the ingredients for preparing a healthy breakfast any time. The Cottage is the newer of the two vacation rentals. It has a large primary bathroom with walk-in shower and full-size picture windows that frame a view of Mount Rainier.
---
Built in 1894 as a private residence, Wolf Cove offers 11 freshly renovated suites and rooms, each painted in warm neutrals to honor Maine's rich panoply of stunning natural scenery. All accommodations include modern comforts like spa tubs, custom-built fireplaces, the finest luxury bedding, and plush robes. There's not a bad seat in the Sugarloaf Mountain Suite for taking in Tripp Lake and the gardens. Three separate sets of window on two sides offer the inn's most breathtaking private views. A farm-to-table, three-course breakfast is likely to include the house quiche and free-range meat products from nearby A Wee Bit Farm. Sunsets are glorious on Tripp Lake; bask in its beauty from the privacy of your suite, or paddle out on a kayak to enjoy the show in the company of loons.