Vacations and trips to luxury mansions
Genteel Southern manors gilded with grand Antebellum flurries mingle with minimalist modern villas in the luxury mansions category. They represent the very height of opulent vacationing, with shimmering pools and sprawling kitchens and lounges up their sleeve. This guide reveals some things to expect from luxury mansions to rent and what sort of trips they are most suited to.
Whether you've got a short two-day vacay to fill away from the office or are looking to break away from the hurly burly of the city for as long as you can, a luxury mansion might just be the way to go.
If you didn't think it was possible to rent a mansion for a weekend, think again. There's no reason why the most luxurious and spacious stays aren't on the menu for spontaneous travelers who just want a couple of days away from the Rat Race. In fact, short-term rentals are everywhere, in buzzing cities and on sparkling beaches, so it should be easy to find a palace near you.
The worst thing about vacationing in luxury mansions? Leaving, of course. To dodge the departure day for as long as possible, you might want to consider elongating that escape for as long as you can. In fact, weekly or bi-weekly rentals are really common, with many owners even offering considerable discounts for stretched-out sojourns.
Planning a special event? A family reunion? A romantic gesture for someone special? It's possible to rent a mansion for a day from a whole host of owners in a whole host of destinations. It's sure to infuse your get-together with a little class and style.
Don't go thinking that luxury mansions are only for the Brad Pitts and Bill Gateses among us. There are ways you can reduce the cost of these grand stays and snag yourself a real bargain. Just follow the pointers below.
Booking well in advance is key to securing the cheapest mansions. With all their indoor pools, outdoor hot tubs, in-house chefs, private movie screens, and Egyptian cotton-topped bedspreads, these types of vacation home are in high demand. That means the very best deals will always go fast.
You'll find that the price tags in many luxury mansions for rent follow the seasons. Take Florida as an example. Rates in the chic rentals of the Sunshine State are sure to spike around Christmas, New Year, and in the summer. That leaves spring and fall to the bargain hunters.
While the crowds are flocking to slick Art Deco homes in South Beach, you could opt to do things a little differently. Spring for an alpine mansion up with the pine-fringed waters of Big Bear Lake, choose a mountain chalet beneath Montana's glistening glaciers, pick a remote lodge in the Vermont forests – all of these are potentially bargain options precisely because they aren't on the radar of many travelers.
US hot spots for luxury mansions for rent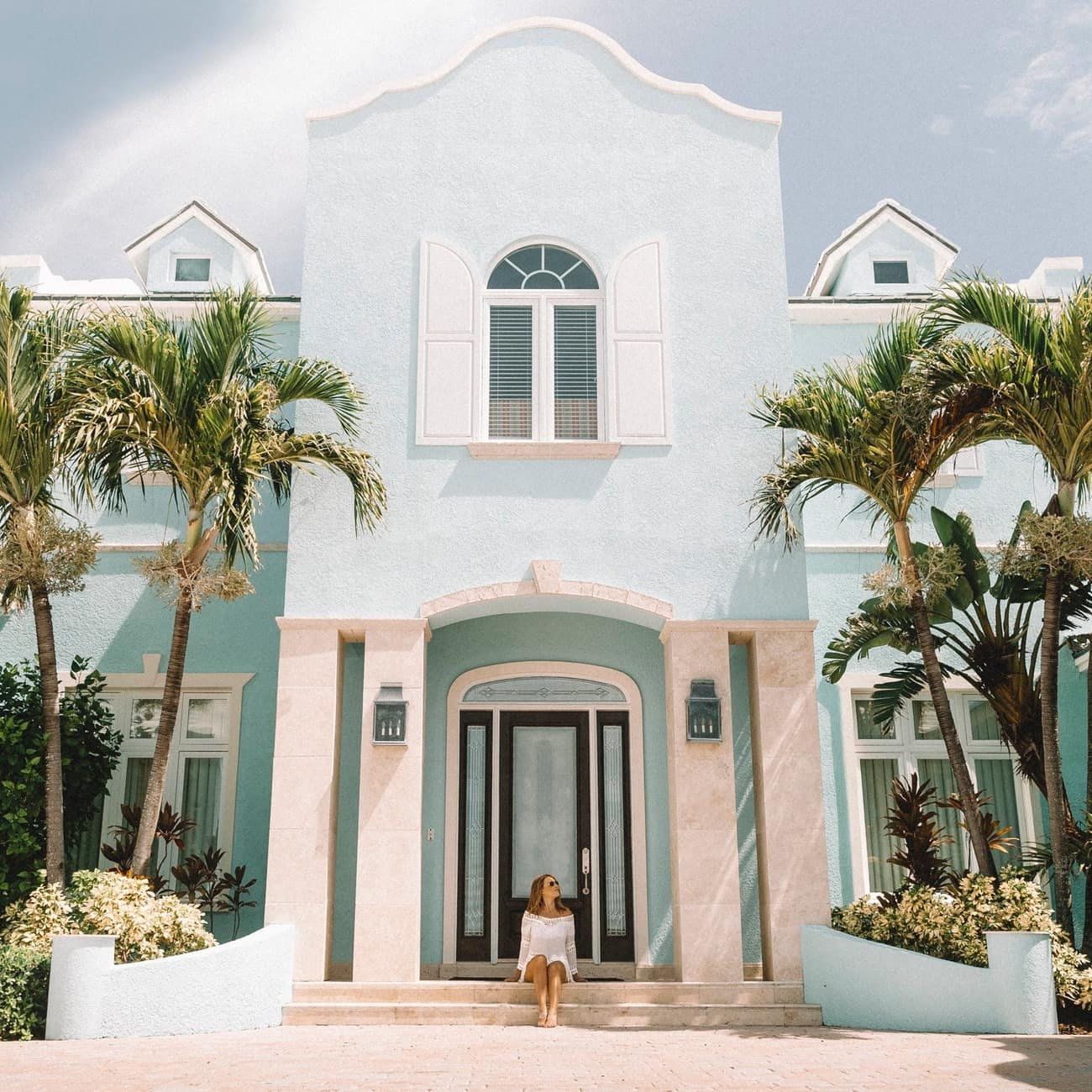 So, you're certain that a deluxe mansion is the retreat for you but aren't quite sure where you want to go for all that pampering and relaxation. The destination hints below might just be able to help with that…
Chasing the sun to Florida
Florida's got luxury mansions for rent all over its sun-splashed lands. Perhaps the most famous of all coalesce in the hip and happening neighborhoods of South Beach. That's Miami at its coolest, with plush jet setter homes that come with yacht moorings and walking access to glitzy Ocean Drive. Palm Beach is further north, beckoning with sprawling villas that spill straight onto PGA golf courses.
California has some amazing luxury mansions
In the home of Hollywood and the fashionista-filled promenades of San Diego, don't be surprised to find more luxury mansion rentals than you can shake a waxed-down surfboard at. In Santa Barbara, they could be dazzling white Spanish villas with hibiscus-filled gardens. In Orange County and Malibu, they change to sleek modern homes with floor-to-ceiling windows overlooking iconic beaches.
A mansion house for rent in New Orleans
Gilded with wrought-iron balustrades and infused with vintage Creole charm, the mansions of The Big Easy are everything you might expect. They provide a plush pad for visiting the jazzy French Quarter, but also dot the misty bayous and verdant oak hammocks of backcountry Louisiana, offering stays on historic grounds and enthralling wetlands.