How to rent a mansion
Skip the usual venue hunt and think about a palatial vacation pad for that next event. There's such a kaleidoscope to choose from that you surely won't regret opting to rent a mansion for a luxury vacation, wedding, reunion – whatever it may be. Checking off everything from Antebellum homes between Southern bayous and azalea blooms, to regal manors in Upstate New York, and Spanish hacienda estates in California, this guide has plenty of inspiration and tips.
A mansion for rent for events of all kinds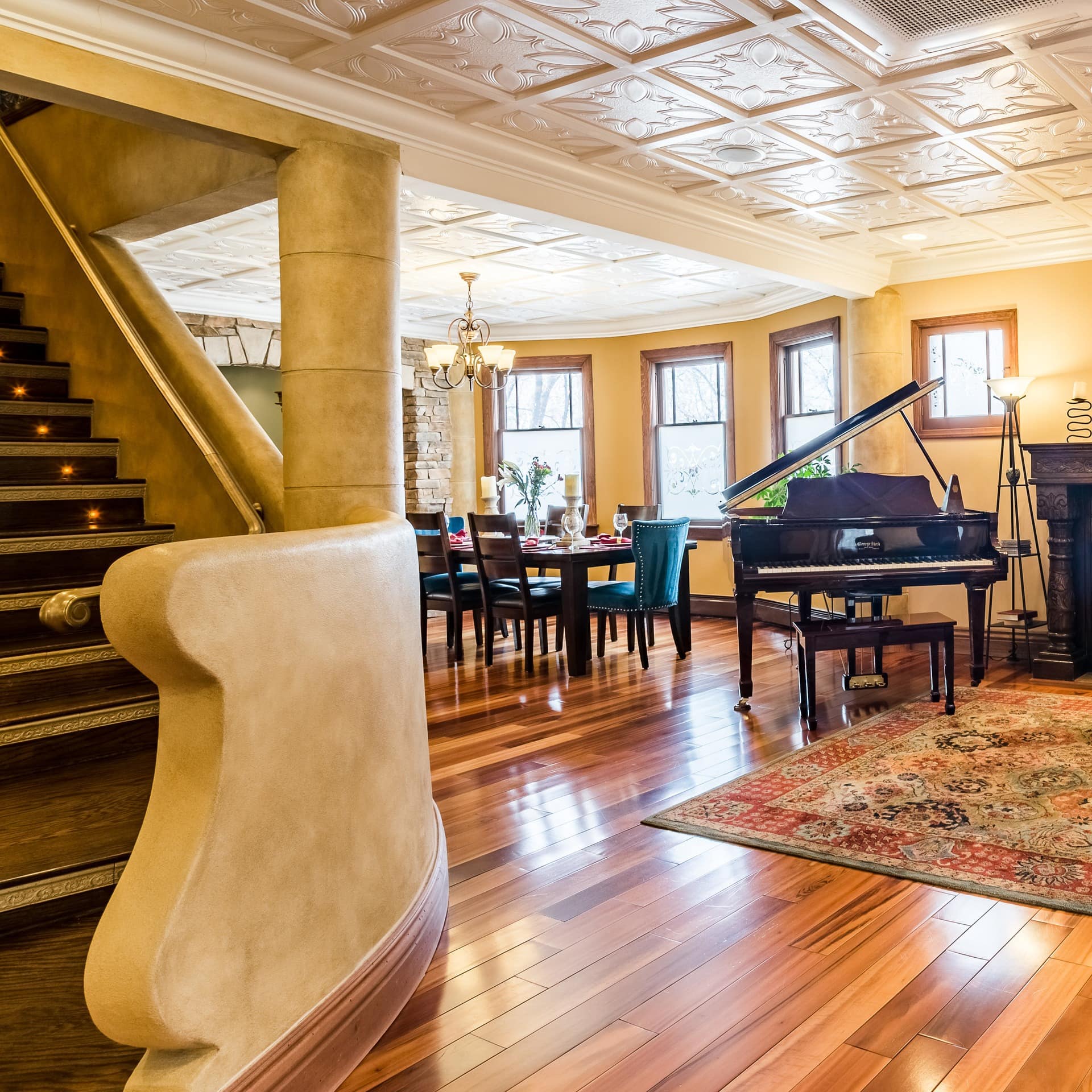 There's no hard and fast rule about what sort of event you should be planning when you come to look at upscale vacation homes as a potential stage. Whether it's a loved-up wedding, a corporate escape, or a classic B-day bash, there are lots of types of parties that are sure to go off with a bang…
Rent a mansion for a wedding
The runaway favorite for folk who rent a mansion is surely getting hitched. With so many enchanting places on offer across the country and abroad, you're bound to find that perfect backdrop for your special day. A Tuscan ranch with Italianate rooms? Done. A grand Spanish hacienda with whitewashed walls? Not a problem. A sleek minimalist villa with pool waters spilling down to the canals of Miami Beach? You can get those, too.
Mansions for rent for events in the corporate sphere
You can focus in on mansions for rent for events close to big cities and business hubs. With enough space for the whole office floor – some sleep 20, 30, or even 40 – they all but guarantee to get the creative juices flowing and provide a hit of R&R away from the computer desk.
Rent a mansion for a celebration
Loads of mansions await those adding another year to their resume. The beauty of choosing a stay like this to celebrate your last 365 days is that you can pick precisely the type of getaway you want. Somewhere that sleeps over 30 in separate bedrooms and boasts a swim-up bar and infinity pool is probably ideal for rollicking shindigs. But then there are the romantic mansions and private island mansions, for more low-key B-day celebrations with just a special few.
Please note we advise travelers to comply with local laws and regulations and be considerate of area residents and the neighborhood in which they're staying. Some owners allow events at their property, please be sure to follow all house-rules when booking a place for an event. Vrbo does not tolerate unauthorized events, such as disruptive house parties.
---
Plan your luxury vacation with kids with our family destination guides
---
What features to expect when you rent a mansion
It's important to have an idea of what it means to rent a mansion for a wedding or a reunion before you set the ball rolling. That way, you'll get a feel for how your event will pan out, and what amenities and features will be waiting when you arrive.
Mansions are big. As if that was ever in doubt, these rentals can sometimes host upwards of 40 people. And while that's at the top end, it does paint a picture of a venue with enough bedrooms to cater for all your wedding guests – provided it's a modestly sized ceremony – and birthday revelers.
Something special in design
Get ready to delve into a whirlwind of handsome haciendas, grand Italian estates, hearty West Coast wineries, alpine lodges shrouded by mountain peaks, and Antebellum residences that trace their history back 100s of years. And that's just a taster of the sort of amazing places that are available.
Rent a mansion with a pool
A private pool can elevate that vacation into the stratosphere – well…the aqua sphere. It's a way to lace your mansion rental with a touch of extra luxury, but you'll need to let your guests know the bikinis and board shorts will be required.
There are so many places with mansions to rent that you can afford to get creative with your destinations. Will it be the sub-tropical warmth of the South or the wave-washed lands of the West Coast?
A Florida mansion rental
You can crank up the temp and turn on the sun's rays by making for Florida, a state that has 100s of warm and dry days each year so that you won't have to worry about downpours on your special one. It's also brimming with alluring vacation rentals in the mansion category. Look for them popping up between the 1920s homes of South Beach, or head to the golf courses and spas of Palm Beach for something more modern.
You'll be keeping the company of the Gatsby clan and Beyoncé by jetting across to Long Island. This is the home of some of the most extravagant mansions on the East Coast – a famed escape for NYC's rich and famous. Most of the rentals are steeped in audacious period styles, with Renaissance flurries on this one, Art Deco elegance on that. They also have humongous gardens and pools, along with proximity to pretty South Fork beaches.
There's just something about the chilled-out vibes of SoCal that make it the perfect area to rent a mansion. Perhaps that's the closeness of the salt-washed sands of Malibu and Laguna Beach. Or, maybe it's how easy it is to get world-class Napa and Santa Ynez wines ordered in. Who knows? What's obvious is that the mix of Bauhaus villas and Spanish haciendas with grand gardens and glistening swimming pools is sure to have something to entice.