Star Wars inspired getaways
Since the first Star Wars film came out in the 70s, the series has amassed quite a cult following. Even 42 years after the initial release, Star Wars fever has far from hit its peak. Every year, Star Wars fanatics gather to celebrate the iconic film saga on May the 4th, also known as official Star Wars Day.
You don't need to visit a galaxy far away to feel like you're on the set of Star Wars. To celebrate Star Wars Day, we curated a list of Star Wars-themed homes available to rent for a unique getaway. These homes resemble planets from the original films, as well as ones from more recent episodes.
Bright Tree Village – Two Bedroom Treehouse in Costa Rica
Located in Limon Province, Costa Rica, this two-story treehouse resembles the Bright Tree Village in Endor. There's no better way to become one with nature and embrace the Ewok way of life than at Topo's Tree House. The treehouse is also walking distance to Playa Negra, a local beach known for its great surfing.
Rent this Costa Rican treehouse
---
Hoth – Cozy Winter Escape
Escape to your "Hoth away from home" at the Prana Residence-Spa, which features a solarium, indoor pool and jacuzzi to stay warm even in the dead of winter. This property is located on five and a half acres atop the forested hills of Cornwall Bridge in Connecticut. Less than two hours from Manhattan, this holistically designed residence offers total relaxation and comfort.
Stay at the Prana Residence-Spa
---
Yoda's Dagobah Hut – Italian Grotto Home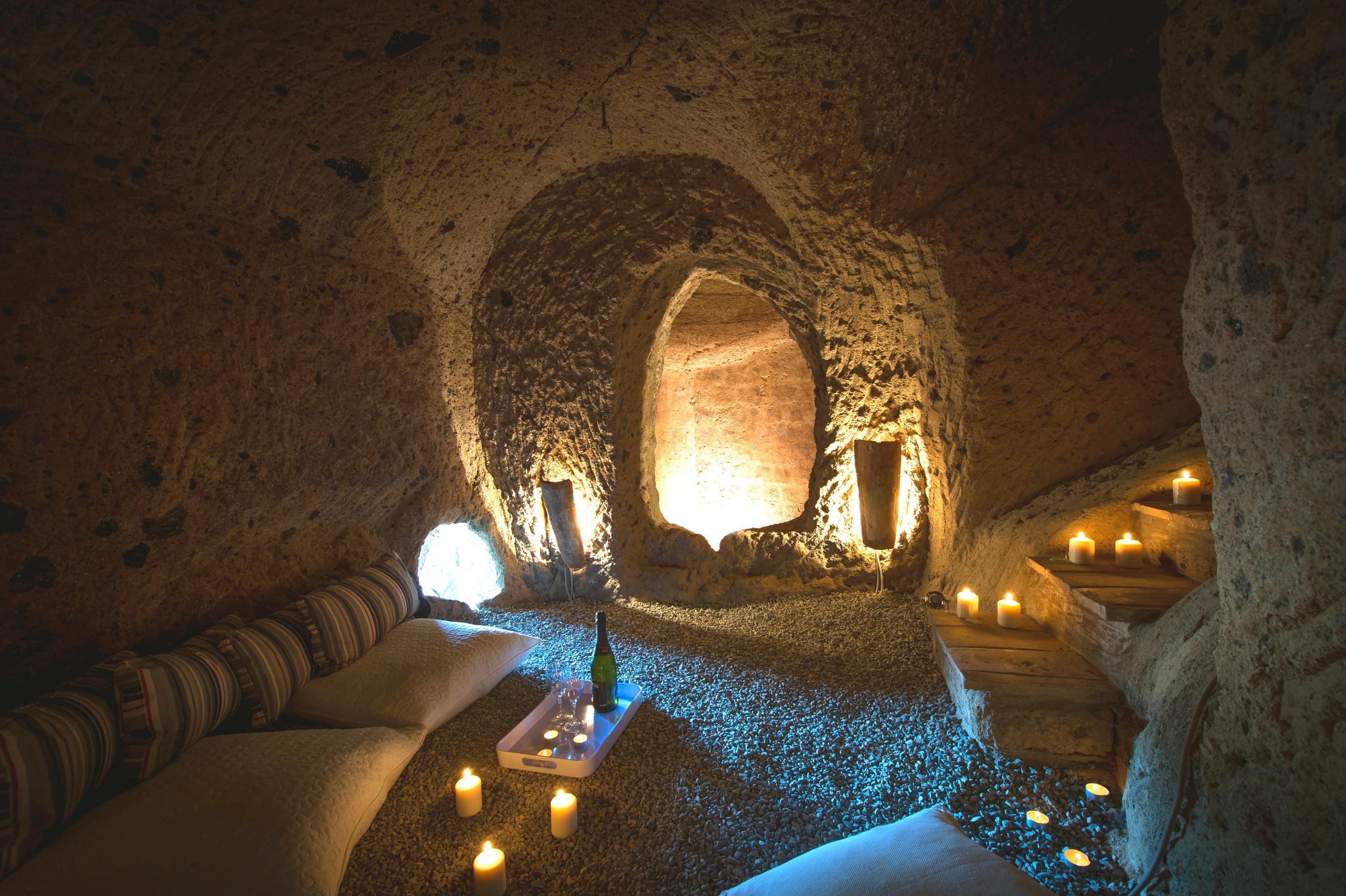 This Italian vacation home is composed of caves and grottos – bearing a striking resemblance to Yoda's Dagobah Hut. Boasting a unique wine cellar, garden kitchen, meditation room, art gallery and more, this home is perfect for a romantic getaway or group vacation. Civita di Bagnoregio is the quintessential Italian Hilltown, and experiencing the town with a stay at this property will guarantee memories to last a lifetime.
Explore this Italian vacation home
---
Cloud City – Sophisticated Five Bedroom Penthouse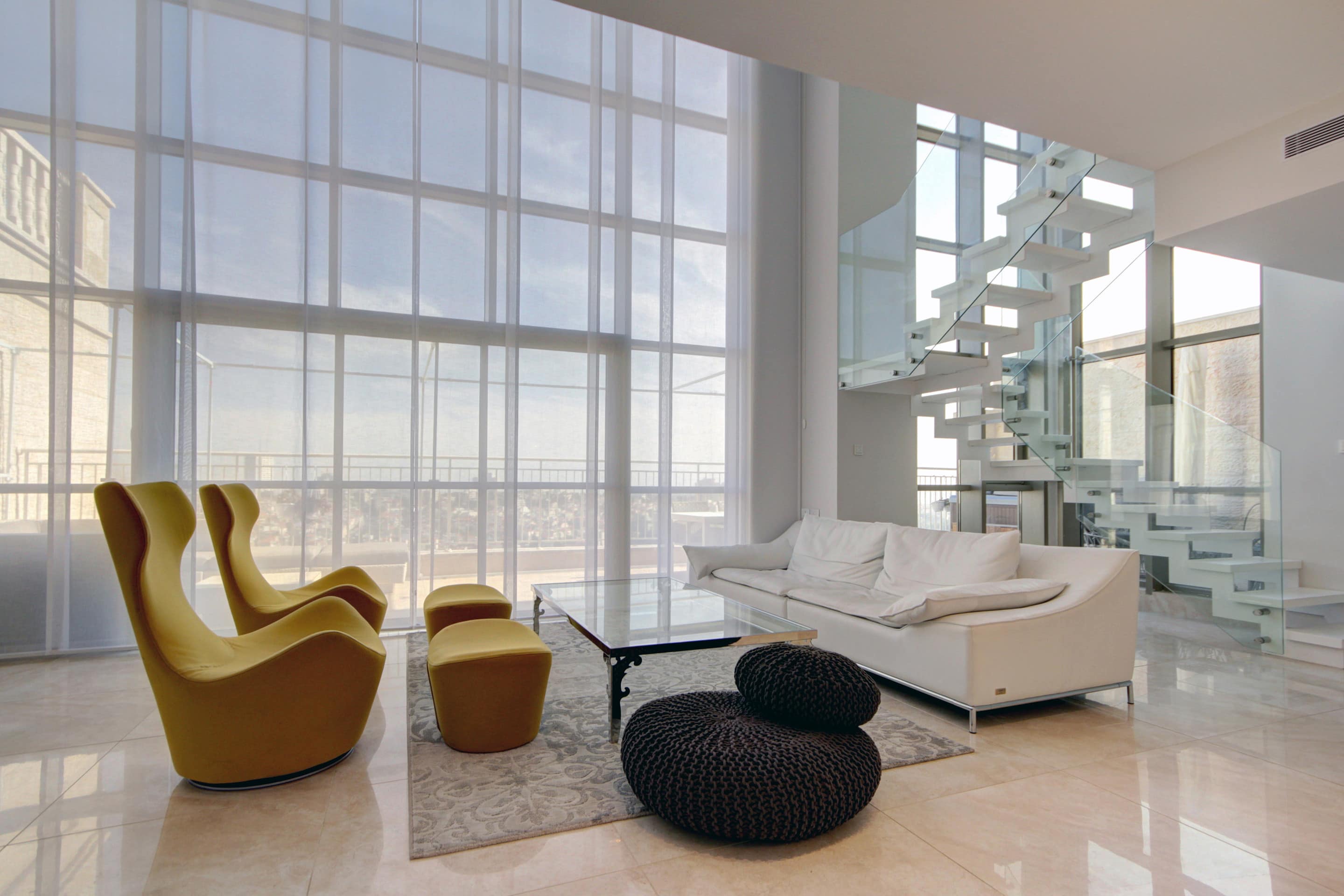 The view from this sophisticated five-bedroom penthouse in Jerusalem, Israel will make you feel like you're floating among Cloud City. The city of Jerusalem boasts some of the most prominent modern architecture and contemporary condos known to eastern development. This condominium offers unique amenities including heated floors, a surround sound system and an outdoor jacuzzi.
---
Millenium Falcon – Six Bedroom Disneyland Home
The iconic Millennium Falcon spaceship that Han Solo piloted in the original films has been recreated inside the bedroom of this Vrbo in Anaheim, California. This six-bedroom home is eight minutes away from Disneyland, and features a heated pool and game room that the kids are sure to love.
---
Jedi Temple in Ahch-To – Rustic Italian Trullo                                   
Located in Puglia, Italy, this trullo home bears a similarity to the Jedi temple on the lonely planet of Ahch-To. This property is dated to the early 18th century and is the largest intact example of rural farm composed solely by trulli. Divided into two zones for guests' accommodation, this peaceful countryside rental provides for a memorable family vacation.
---
Scarif – Private Beach Villa
This deluxe villa is surrounded by shallow waters and a lush tropical landscape similar to the planet of Scarif, where Rogue One's Rebel vs. Empire battle took place. Situated along a small private beach in the heart of Moorea, this villa is perfect for a romantic couples getaway.
Explore the Robinson's Cove Villa
---
Naboo – Six Bedroom Adobe Oasis
The Rass Mandal Oasis in Santa Fe, New Mexico, will make you feel like you're roaming the streets of Naboo, where Jar Jar Binks and Padme Amidala reside. While only minutes to the historic downtown Plaza, Rass Mandal is a quiet and peaceful retreat not to be missed. Ideal for group travel, this adobe vacation residence sleeps 12 and is located on over 20 acres of land.