Escape to your own private island
In need of a relaxing escape from the real world? There's no better distraction than to spend a few days on your own private island far away from everything else.
Contrary to popular belief, private island getaways are not just for the rich and famous. It's no secret that you get more for your money when you split the cost of a vacation home with friends and family, and this is especially true for private islands.
Whether you're planning on taking a romantic retreat or a group getaway, we gathered a list of 8 dreamy private islands to rent from Belize to the Bahamas.
---
Strand Island
Encompassing a total of 45 acres, Strand Island is located on Pelican Lake in Orr, MN. This island includes a fully remodeled main cabin, sauna house, game room and movie room that the kids are sure to love. Guests interested in fishing on the lake are able to rent the pontoon boat on property.
---
Spruce Island
Spruce Island is a small, 80 acre private island off Stonington, ME. This property makes for a great family vacation, as both the main and guest house on the island sleep up to 20 people. This island lends itself to every activity imaginable, whether you prefer to have campfires on the beach, sleep in a tent on the shore, play a game of badminton or kayak around the island.
---
Royal Island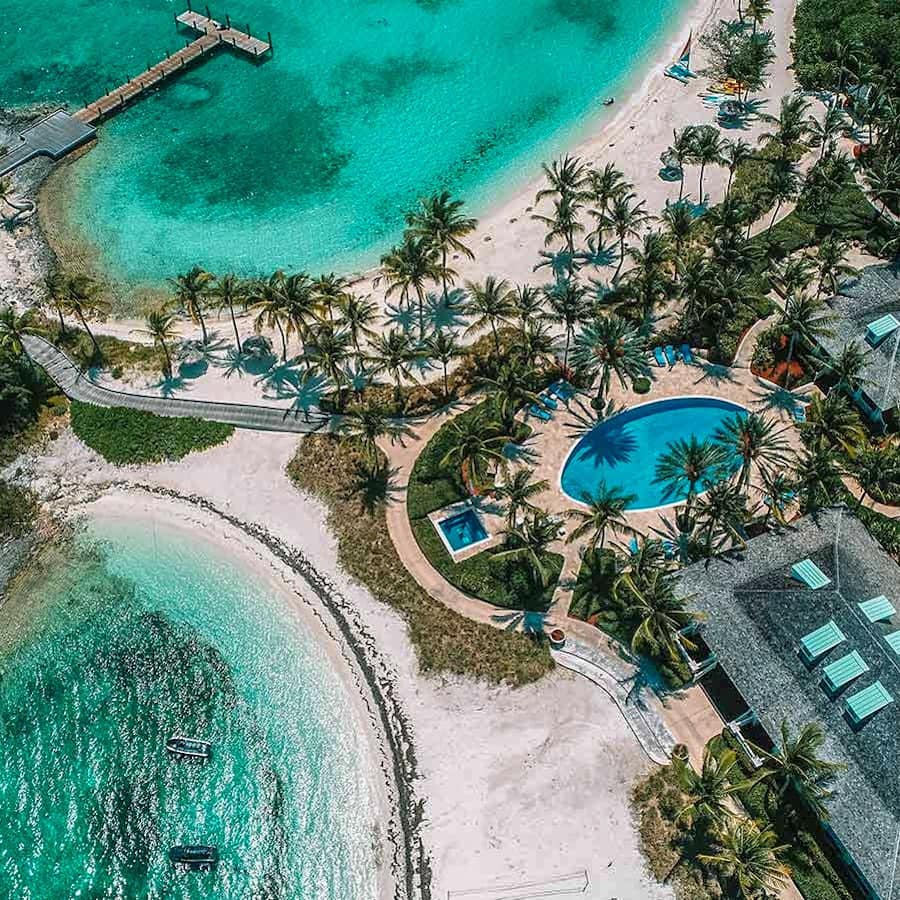 Royal Island is a private oasis surrounded by miles of untouched sea. This island features five luxury bungalows, a private staff, fitness and yoga center, beach club, spa and water activities galore. Enjoy an exotic Bahamian experience while connecting with family and friends.
---
Little Harvest Caye, Island
This brand new exclusive island features a 360 degree view of the ocean, with five private suites for guests to stay in. Little Harvest Caye is an eco-friendly property, offering privacy as well as convenience and the ability to take a boat to the village of Placencia.
Rent Little Harvest Caye Island >
---
Enclave on Placencia Caye
The Enclave was designed to provide the most luxurious island lifestyle in Belize with views of the village, Mayan Mountains, and Caribbean Sea. This island features first class amenities as well as spacious living spaces for the gathering of family and friends.
Stay at the Enclave on Placencia Caye >
---
Kanu Private Island
Opening in summer 2019, this brand new private island is located off the coast of Placencia, Belize. This island is surrounded by a rare coral island, with fish-filled underwater sights at every turn. The 2.5-acre island ensures privacy with five 1,000-square-foot villas for guests to stay in.
---
Gladden Island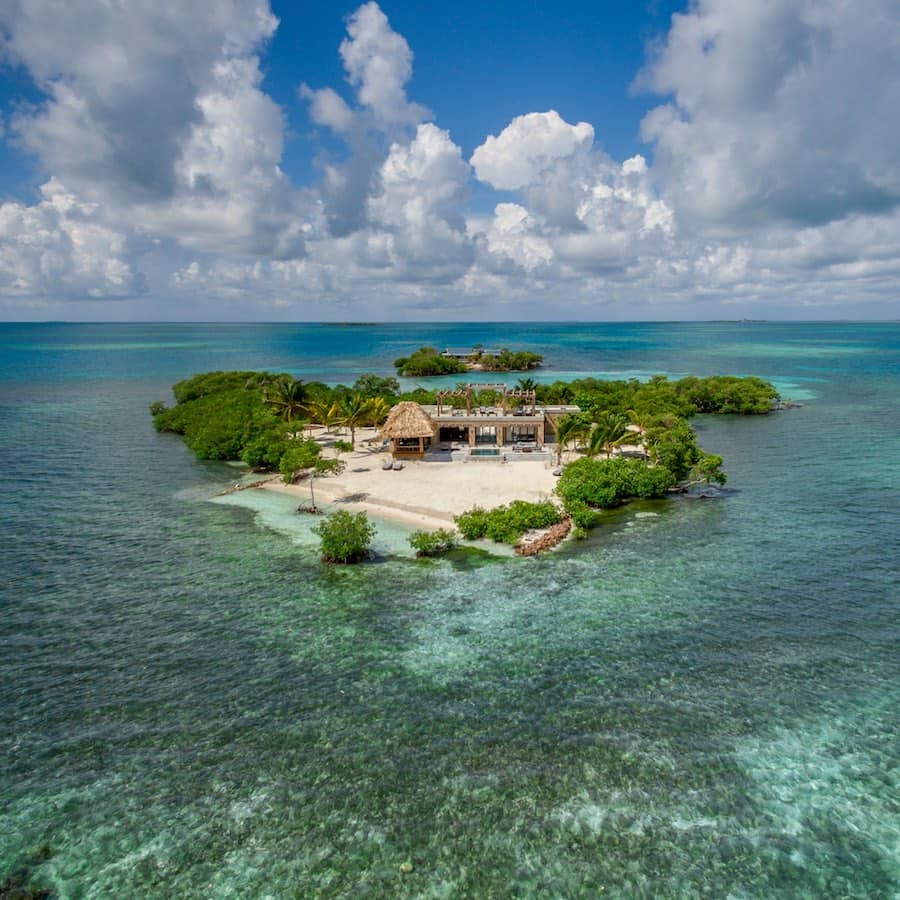 This island in the heart of the Belize Barrier Reef Reserve System is the perfect private sanctuary for one or two couples. Guests on Gladden Island are given a "privacy meter," which notifies them when any member of the staff is on the island. The villa on this island offers the all-inclusive service of a luxury resort, with the privacy of having no neighbors.
---