A guide to pod rentals and glamping pods
Looking for something a little different and off-beat for that next escape? Want to exchange the usual villa or condo for something left field? Cue camping pod rentals. These quirky getaways are the perfect way to inject a little adventure into your travels. Small, compact, and embedded in nature, they are great for going back to basics and being immersed in your surroundings. Use this guide to decide if they're the characterful vacay pad you've been searching for.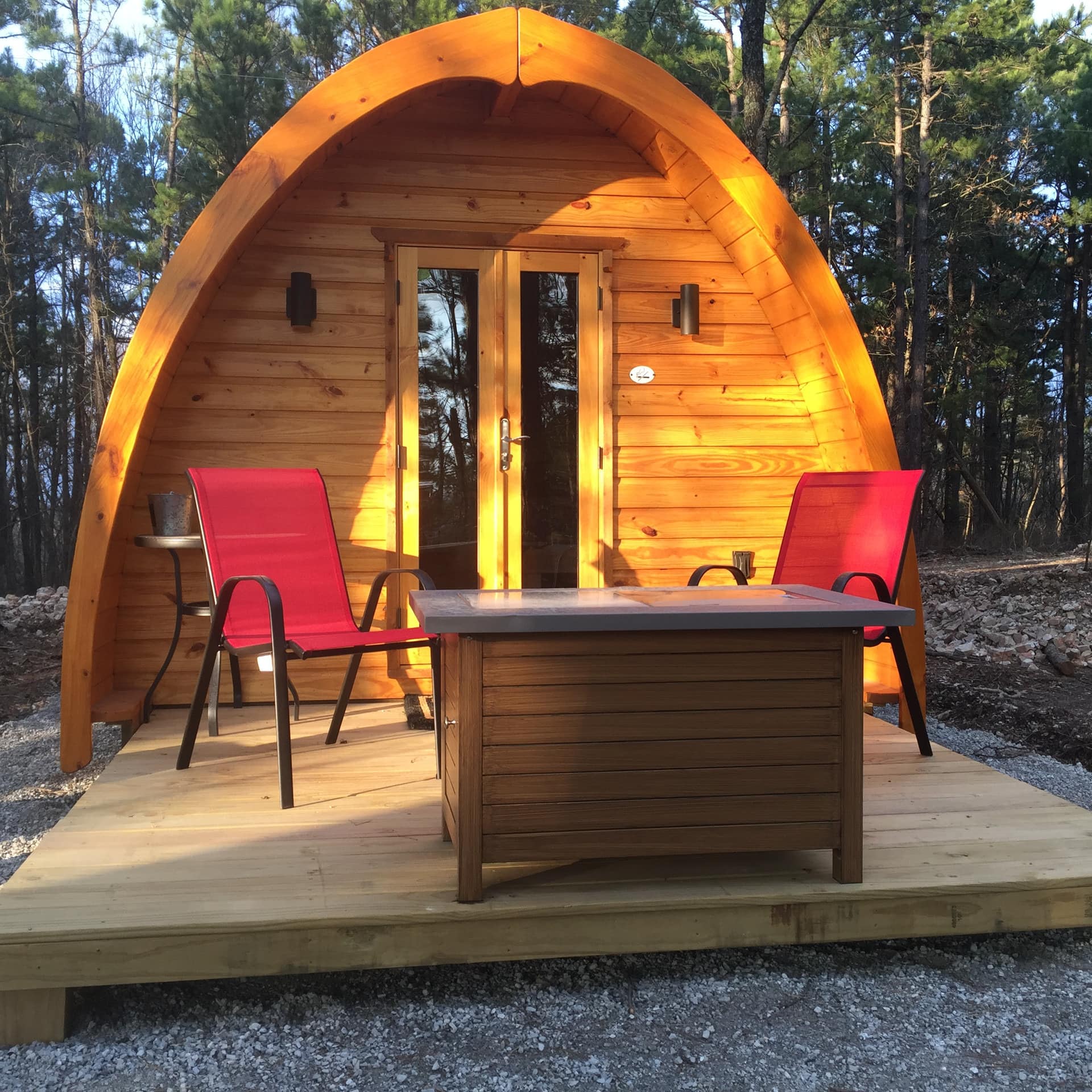 Pod rentals can be big and spacious, but they're usually small and neat. Others are rounded and lofted from the ground, while there are some constructed like the traditional log cabins of the old pioneers. Use this guide to narrow down the type that captures your wanderlust the most.
Glamping cabins built of wood
The cabin-style of pod rental is probably the most common of all. These are the shed-shaped cabanas that have four walls and a roof. They are essentially a little bungalow that uses their interior space as intelligently as possible so as to provide a comfy area to rest the head and relax. And they look positively classic, so you can channel your inner Davy Crockett and really feel like you've left the Rat Race in the dust.
Barrel glamping pods
A barrel pod does all the things that a cabin-shaped pod can do, only these curious little escapes are circular and rounded at the sides. You'll usually get in via a small door at one side, and you'll find the interior sleeping quarters wedged cleverly into small nooks and crannies beyond the main entrance.
Perhaps it's a vintage caboose with painted flurries and Celtic art scrawled on the side. Maybe its an old boxcar that's been revamped with bedspreads and a small kitchenette. It could be a souped-up retro camper with pull-out TV screens and compact sleeping areas tucked inside. These are just a few examples of mobile pod rentals and camping pod trailers, which have the bonus of being moveable or on wheels.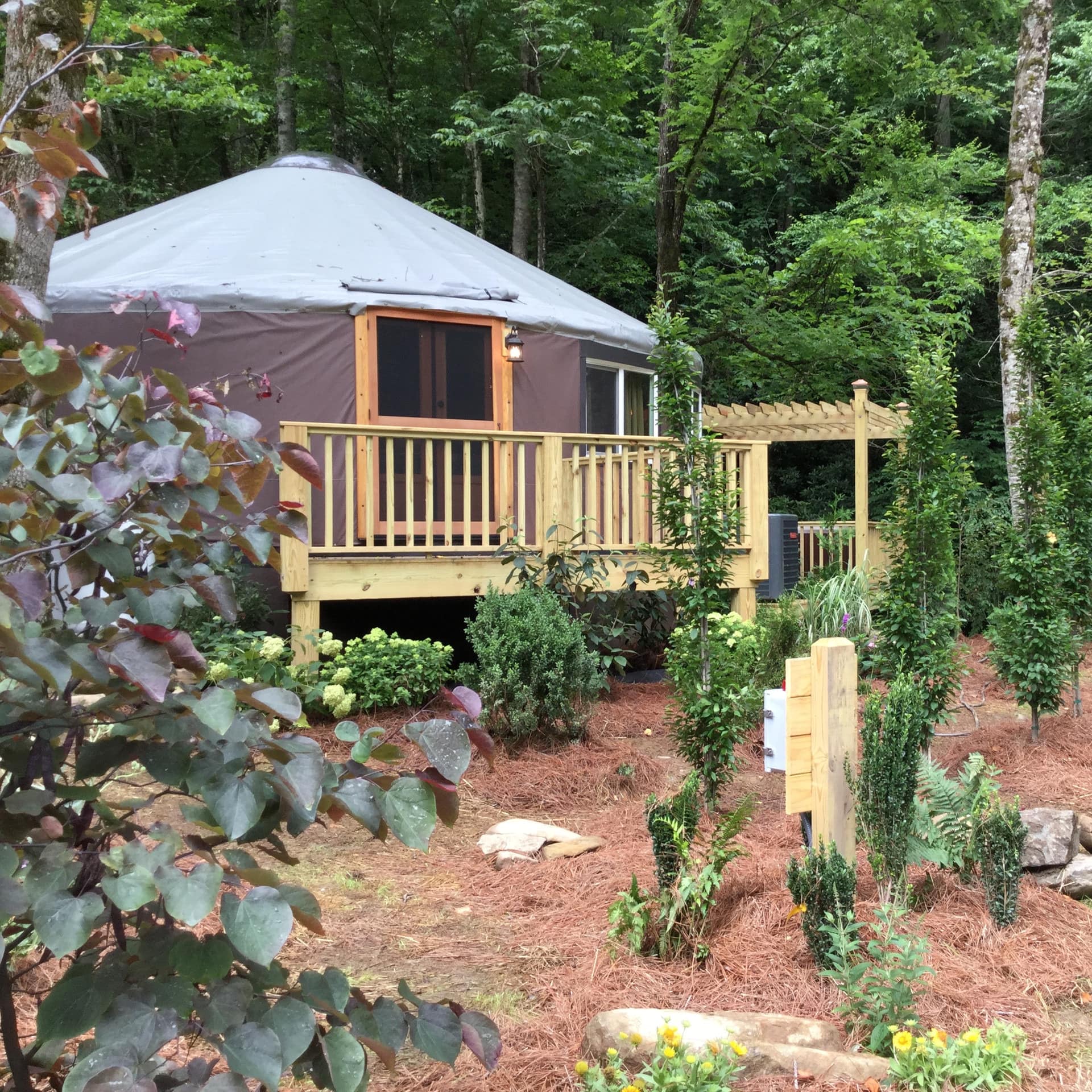 The joy of glamping pods isn't just for the camper who's tired of guide ropes and pegs. In fact, there's a whole cross section of travelers who are bound to love this sort of getaway to nature. Some suggestions are below.
A pod rental lets you escape the bustle of the city and really immerse yourself in nature. That said, it keeps a few traces of modern life, still offers a solid roof to sleep under, and could even throw in a few luxuries a la hot tubs and al fresco BBQ pits. The result? A sort of accommodation that artfully blends the rustic and stylish, the bohemian and the bespoke.
Solo campers on a budget
Going it alone? Sling the backpack and head out to camping pods and you can get that sense of heading off-grid. There are loads of these sorts of stays that will be comfortable hosting just one person. What's more, they tend to be much more affordable than classic cabins and cottages, so you can rest assured the budget will remain intact.
With small-scale designs, a leaning towards outdoor living, and simple heating and cooking solutions, it's fair to say that the environmental impact of a camping pod is kept to a minimum. The location of these out-there stays also means you'll be close to parts of the planet that really lend themselves to ecotourism, whether that's a misty rain forest in Costa Rica or the wild coastal isles of Scotland.
Where can I find pod rentals?
Look below to find some destination inspiration for would-be glampers on the pursuit of the perfect pod. It ranges from the wild Scottish Highlands to the rolling Mojave Desert of California and beyond, all in an attempt to reveal the amazing places where camping pods are changing the way we stay.
Glamping across the UK
The UK really is leading the way on the glamping front. From north to south, it's got more pod rentals in more renditions than you can shake a bag of fish and chips at. Scotland, Cornwall, and Wales are particular hot spots. You can look for your getaway perched on the wind-lashed cliffs of the South West, head to the Hebrides for lonely cabins by untrodden beaches, or choose a Celtic hideaway near towns like St Davids.
Get a pod rental in the USA
There's a chance you can get a pod rental in your own backyard, too. In California you might wake to visions of the dust-billowing desert, where hikes through spiny cacti groves and nights of stargazing under unpolluted skies take center stage. In the east, there are woodland cabanas and cabins in Appalachia, offering a sleeping spot right next to the famous long-distance walking route.
Other great glamping destinations worldwide
Feeling even more adventurous? Glamping pods are now available all around the globe. There are eco-tourist camping grounds in the sloth-swinging jungles of Monteverde in Costa Rica, or beachside lean-tos on Thailand's shimmering shores, touting wildlife safaris and yoga sessions right on the doorstep. Branch out to those and you might just love what's waiting to be discovered.