Holiday Getaway in a 2 Bed Cabin - Creekside, Secluded, Fire Pit, Hot Tub
Property overview
Cabin

1310

sq. ft.

Sleeps: 6

Bedrooms: 2

Bathrooms: 2

Half Baths: 1

Min Stay: 2–5 nights
Premier Partner
Good for families
Hot Tub
Pool
Air Conditioning
No Smoking
Horseshoe Pits, Corn Hole, Outdoor Fire Pit & Pool Table, holiday decorations!
Tour this property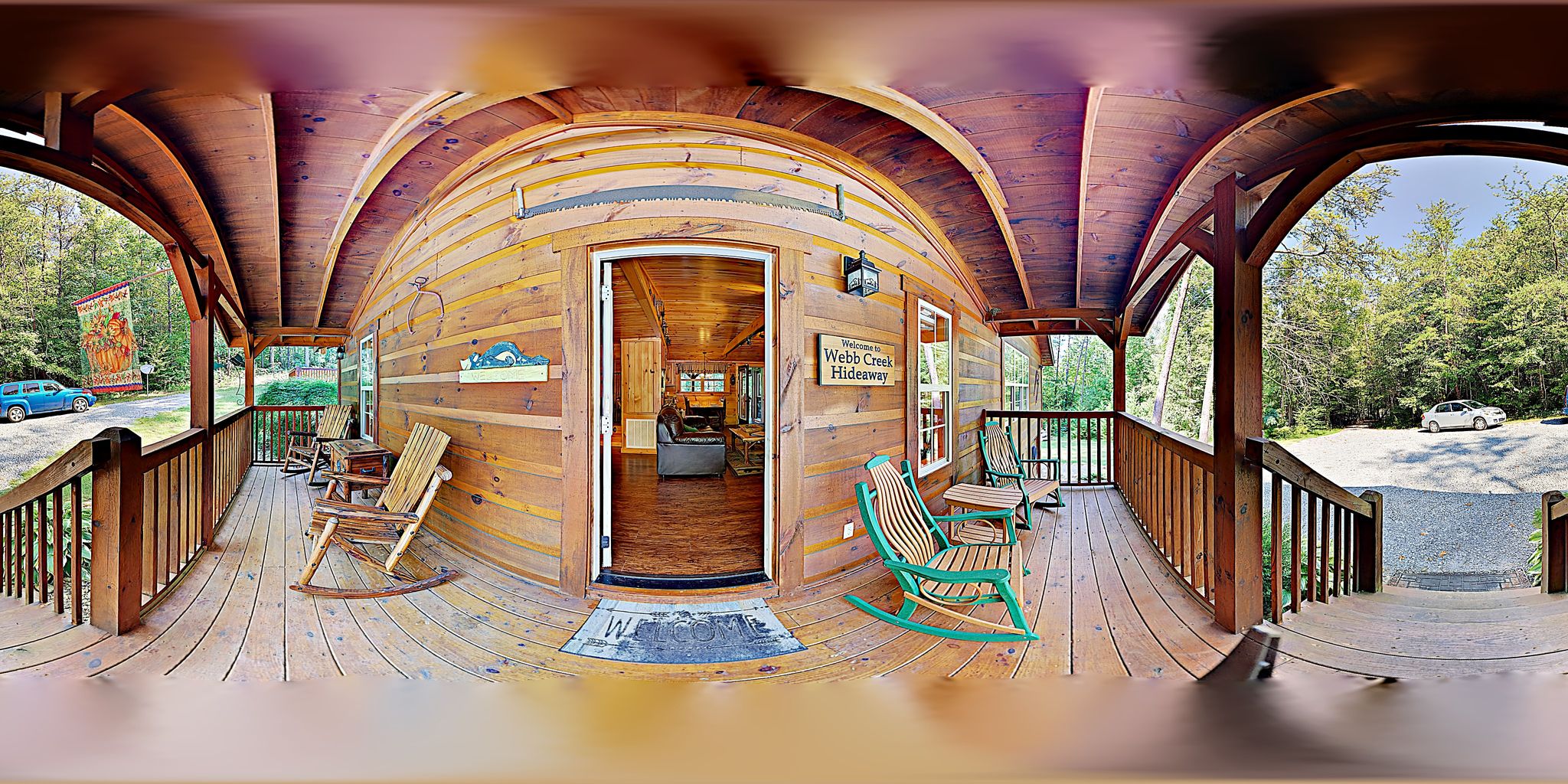 Owner
Ask a question
Doug and Linda Selkirk
Member Since 2015
The owner or manager of this property consistently provides great experiences for their guests.
About Doug and Linda Selkirk
We currently live in Ohio but plan to move to Tennesse full time when we retire in the next couple of years. We have four adult children scattered around the US so this is a great spot for everyone to come and visit! We are adding the name Chubby to all of our cabins in remembrance of our little Boston Terrier Chubby who loved to come to Tennessee to relax in his cabin!
Doug and Linda Selkirk purchased this Cabin in 2017
Why Doug and Linda Selkirk chose Gatlinburg
We had two rental cabins prior to the fire of 2016. We lost one and are currently renovating the second to put back on rental soon. We were looking for an additional property that offered our guests something different from our other cabins and fell in love with this cabin!
What makes this Cabin unique
Convenient location to lots of great outdoor acitvities - ziplining, the National Park, horseback riding, rafting, golf. Plus the grounds around the cabin and the sound of the creek close by. The cabin itself is beautiful and a wondeful place to relax and enjoy the company of friends and family.
Amenities
Featured
No Smoking

Satellite or cable

TV

Washer & Dryer

Children Welcome

Internet

Air Conditioning

Fireplace

Hot Tub

Parking

Heater

Swimming pool
Bathrooms
Bathrooms: 2, Half Baths: 1
House Rules
Check-in: 4:00 PM
Check-out: 10:00 AM
Minimum age of primary renter:25
Max guests:6
We require a valid credit card on file in lieu of a damage deposit.
Payment is confirmation that the rental agreement is accepted by the guest/renter.
Cancellations are subject to a $100 administrative fee
Cancellation Policy
100% refund if canceled at least 60 days before arrival date. 50% refund if canceled at least 30 days before arrival date.
Reviews
1–6 of 46
Loved the cabin and all the amenities.
Super easy rental process. Cabin is better than advertised.
Owner's Response:
Thank you for your kind words. We are glad that we have made the whole rental process as painless as possible. It's always nice to hear people say that the cabin looks even better than the pictures! We try to keep our photos up to date so that if we change something, update electronics or furniture or add something - people will know what to expect when they rent the cabin. Glad you enjoyed your trip!
You have a great place. Keep up the great job.
We are sorry to leave, but we have to move on. We will keep this great place in mind for another visit maybe in spring/summer time. Again thanks for everything.
Owner's Response:
Thanks for staying with us! Late spring - around May or early June is a beautiful time to visit. The national park has all kinds of spring activities and it is a great time to enjoy all of the outdoor activities at the cabin too. Hope to see you soon.
Exceeded Expectations!!!
We knew from the advertising that the Webb Creek Hideaway was beautiful, but in real life it is absolutely gorgeous! & charming! It is definitely a hideaway, not far off of the main road but secluded with a beautiful view of the creek below. We couldn't believe that there are actually 2 master suites and I just fell in love with the Reindeer on the beds... the Christmas decorations were just awesome! Enough to get the Christmas spirit started but in no way obtrusive. Every amenity we could have wanted was available and of top Grade. I hope we can visit again and soon! Thank you for providing such a memorable experience!
Owner's Response:
Thank you so much! We have tried very hard to make our cabin a cozy and comfortable place to stay! Of course, we had a little help with the great location and secluded feeling. We love Christmas and wanted to make the cabin feel special for the holidays - but not too overdone! Glad you had a great time and do come back soon!
Gatlinburg getaway
Absolutely wonderful! We had 3 children (10, 7, and 1) that had such a lovely time exploring the area. We were able to be close to Gatlinburg, but far enough away to enjoy the beautiful nature. The cabin is stocked with plenty of things to do for all ages. We had the best time and will definitely be coming back to this cabin!
Owner's Response:
Thank you so much for the great review. We are so glad your family had a wonderful time at the cabin and in the region. There is so much to do in the area - and the cabin is really close to an awful lot of the attractions, restaurants, hiking trails and the park! After a busy day you can build a fire and relax or just enjoy the sauna or hot tub on the deck! Glad you will be coming back.
Peaceful and Beautiful Location
The property was amazing! The bedrooms were so comfortable. Enjoyed the back deck listening to the creek at night. Enjoyed all the activities that the cabin provides and look forward to returning on our next trip. Linda was amazing with helping us with everything. Thank you and hope to see the cabin soon.
The cabin is amazing...comfortable, clean, everything you want and more
I really loved the cabin. It had several things to do for fun, and it was very clean. Hot tub was great after a long hike. Sauna was awesome...pool table was great. Gas grill, charcoal grill... beautiful surroundings...it was just wonderful. Highly recommended!
Owner's Response:
Thank you for the great review. We are glad you had a great time. Unfortunately we had a problem with our pac man game which we could not fix during your stay - turned out to be a monitor going bad! But it has been replaced and machine is good to go now, hope you get a chance to come back and maybe beat the high score!
1–6 of 46