TEXAS STYLE HACIENDA ON 5 ACRES
Property overview
Flint Valley, Lakeway, TX, USA
House

5600

sq. ft.

Sleeps: 24

Bedrooms: 9

Bathrooms: 4

Min Stay: 2 nights
9 Bedrooms, 4 baths, 4 living & 2 dinning areas. Wrap around porch.
Tour this property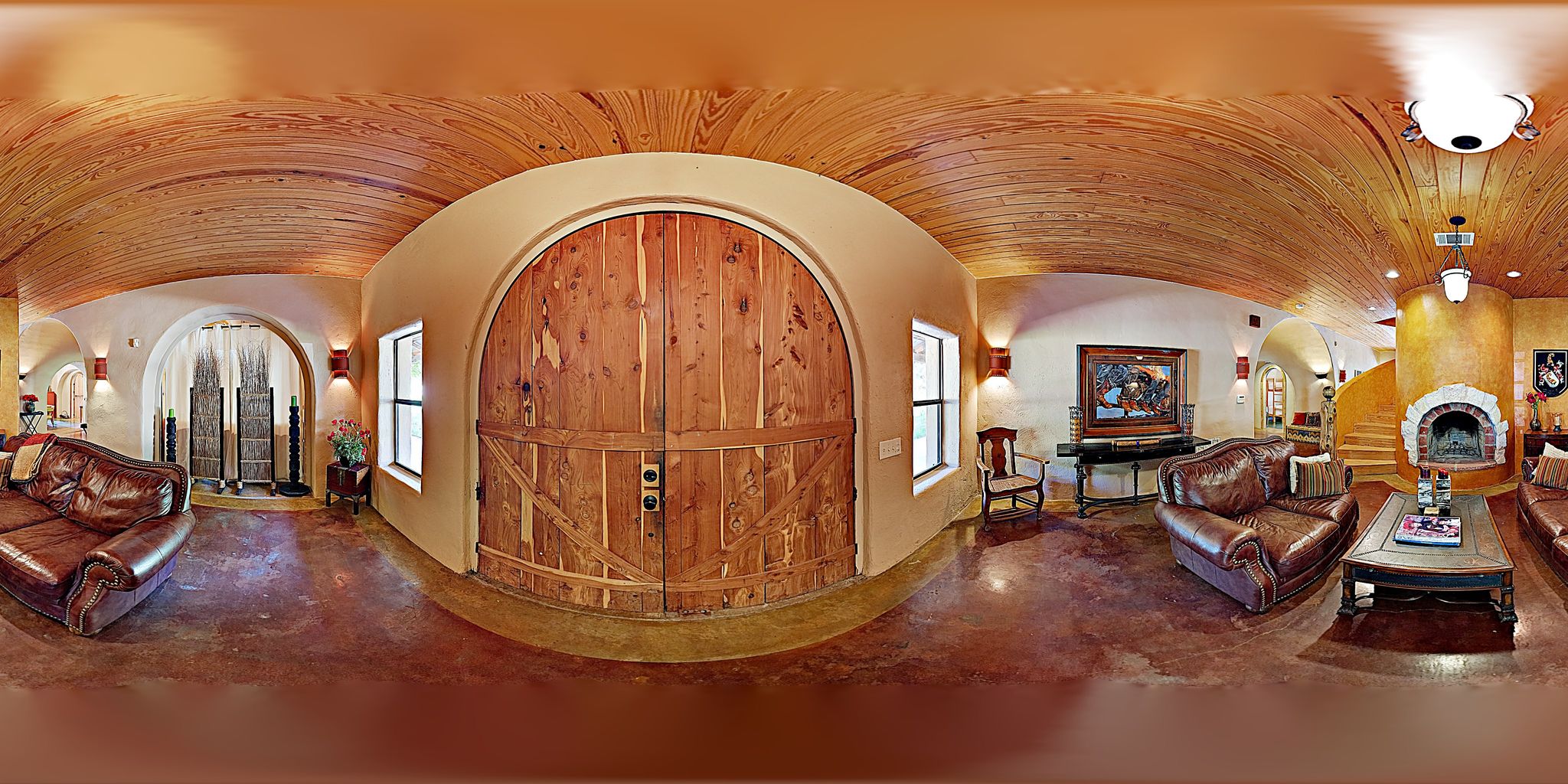 Property Manager
Ask a question
Lauren Bach
Member Since 2015
About Lauren Bach
Though I grew up in the desert Southwest, I traveled extensively as a child with my parents who flew their own twin engine airplane. We would rarely stay in chain hotels, often opting for more intimate local accommodations or staying with friends or family. This experience taught me at an early age the importance of hospitality and adding value to a destination property by creating an intimate atmosphere reflective of its surroundings. From the care and love we poured into the design and construction of our home, to the consistent upkeep of our organic gardens, we strive to attain these lofty goals with our home.
Lauren Bach purchased this House in 1994
Why Lauren Bach chose Flint Valley
When my husband and I purchased this property in 1994, we were living in Austin. We had just had our fourth child and decided that we wanted to raise them in an environment that we wished we had been raised. With my husband's love of the natural environment, green building techniques, and Bio-Dynamic organic farming (Permaculture), we set out to not only build a home, but an integrated living system that would not only inspire and educate our home-schooled children, but would set an example to the broader community that it is possible to live a comfortable, aesthetically pleasing and inspired life with as minimal a footprint as possible.
What makes this House unique
When described merely as "unique," most people say that this description misses the mark, which is probably why our home was featured in both the Austin American Statesman and on HGTV shortly after we built it. Gracefully designed blending "California Mission" with its 24 inch thick straw bale walls and numerous arches downstairs, and "Santa Fe"/ "Texas Heritage" with its large covered wrap-around porch built of raw cedar poles, its earth-tone stucco walls and galvanize roof, this home covers the whole southwest spectrum and would fit as harmoniously in Sedona as it would in San Miguel de Allende. The layout of the home was created to adapt to the many potential needs of its inhabitants -- from a large family whose members would each have a bedroom and perhaps an office or two for a home-based business, and whose needs might include the large open areas downstairs for a home school, or for groups who might need the space for entertaining, workshops and/or classes. The original intent of the designer was all three: to design a large basic home for a home-schooled family whose parents were also running two home-based businesses, all the while developing a "demonstration" permaculture farm to share with others. Aesthetics and layout aside, and 15 years before "green was something other than just a color" this home was designed and built with many important elements of sustainable or green building. From the regionally sourced wheat straw bales used to insulate the downstairs walls, to the locally grown cedar-poles used to build the wrap-around porches, to the stained concrete and sustainably grown east Texas pine floors, to the 80,000 gallon rainwater collection system, to the sand-filtration septic system where the effluent was used to grow food for the farm's animals, this home is still a distinguished example of sustainable design and construction.
Amenities
Featured
Internet

Air Conditioning

Fireplace

TV

Washer & Dryer

Children Welcome

Parking

Heater
House Rules
Check-in: 3:00 PM
Check-out: 12:00 PM
Cancellation Policy
100% refund if canceled at least 60 days before arrival date. 50% refund if canceled at least 30 days before arrival date.
Reviews
1–6 of 27
Some frustration
This is a beautiful, unique property. We enjoyed the true Texan feel and the fun touches - hammocks, etc. There is a musty odor on the lower level, but we adjusted quickly and just enjoyed the unique aspects. I initially had no issues with communication with the manager until I was charged for damages that we were unaware of... We always want to leave a property as we found it or better, so I asked for pictures of the damage and never heard back from the manager. Was just charged 100.00 out of our deposit - found that piece very frustrating. Happy to own up and have done so in the past when something has gone wrong on a stay - but to not hear anything after our request for a picture - did not feel right.
Beautiful large house
We had a great time for our family reunion at this house!
Owner's Response:
Thank you for choosing Jardinas Pura Vida.
Birthday Weekend with Multiple Families
Fantastic property to hold multiple large families. We had plenty of debate beforehand about whether a pool was needed, as we had many children, and in the end it worked out great even without a pool. The house essentially offers 4 wings, which is very convenient with a large group and allows better separation of early risers, late night talkers, large families, etc. The outdoor grill is charcoal only, which was fine for us experts with plenty of time, but a gas grill might be better for most guests. The kitchen was perfectly equipped, we never came up short on dishes, glasses, tools, etc.
Great house
This location was ideal for our team meeting. One comment- the grill was not really usable . There was quite a bit of rust in it. However- everything else was perfect!
Owner's Response:
Thank you for staying at our property and the feedback. The outdoor grill/smoker is wood burning for the outdoor experience. This on is made of case iron so has rust. There is a Thermadore indoor grill as well for those who prefer a less rugged approach to cooking.
So many rooms!
A lot of properties claim to be able to accommodate large groups, when in reality they cannot. This place was true to its word and perfect for a large groups where everyone can have their own personal space.
The property is beautiful and unique, with a great space for hanging out downstairs and ample room for eating upstairs. We brought home barbecue from Opie's in Spicewood and it was excellent! Highly recommend.
Lauren was lovely, attentive and helpful throughout our stay. Would certainly stay here again.
Owner's Response:
Daniel, Thank you for stay with us and taking good care of the property. You are always welcome.
Beautiful and comfortable retreat!
Everything our group needed to spread out for privacy and hangout together. Perfect!
Owner's Response:
It was a pleasure hosting Ms. Hogan's group. They were respectfully, and took good of the property.
1–6 of 27
Map
Flint Valley, Lakeway, TX, USA
Lakeway Air field , World of Tennis, Flint Rock Falls/The Hills, Youpon, Live Oak Golf courses, Mountain biking trails, The Backyard, Lakeway park with access to Lake Travis.