New House Right On The Beach Every bedroom has gorgeous sea view!!!
Property overview
Fort Myers Beach, FL, USA
House

2722

sq. ft.

Sleeps: 10

Bedrooms: 5

Bathrooms: 4

Min Stay: 1–5 nights
Tour this property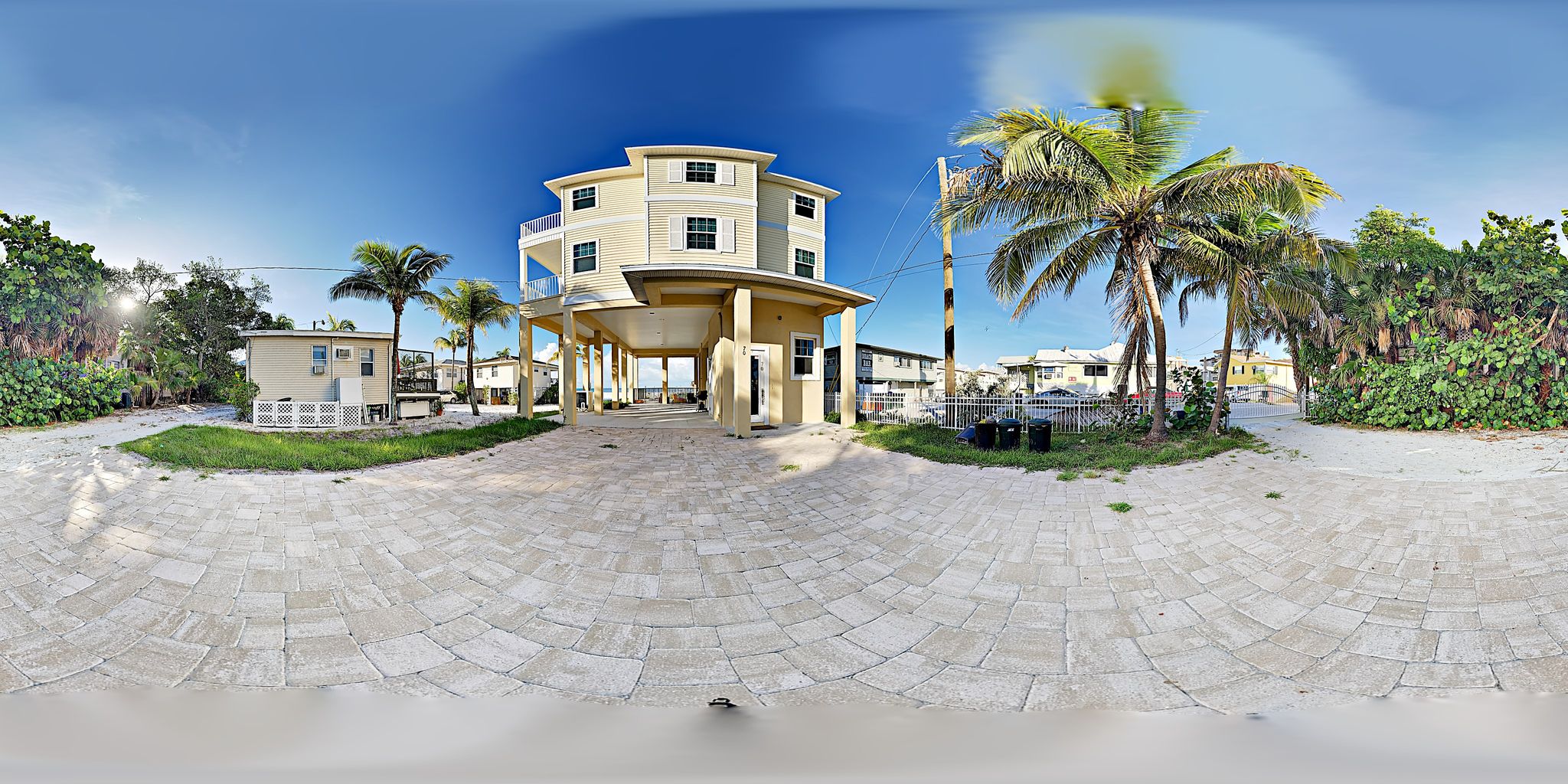 Owner
Ask a question
Pavel Kucera
Member Since 2013
Languages:

english, german, russian, czech
About Pavel Kucera
My wife and I - and our two daughters- love traveling, and one of the places that we love to return every year is Forth Myers Beach, Fl. We hope you will enjoy your vacation as much as we do . We will work very hard to meet your needs and are always open for suggestions. We are proud to be owners of this house, and hope you enjoy your time here! Thank you for considering our rental!
Pavel Kucera purchased this House in 2017
Why Pavel Kucera chose Fort Myers Beach
We have been to many amazing places, but at last we were lucky to find such a unique and angelic place. Beautiful beaches and turquoise blue waters. You are in the middle of town so It is also very convenient for shopping and entertainment. A great place for families. Our little girls love it. We hope you will enjoy it as much as we do. Have a great day and thank you for considering us.
What makes this House unique
Right on the beach! Spacious 5 bedrooms, 5 bathrooms, two story home has all the amenities of home.
Amenities
Featured
Air Conditioning

TV

Washer & Dryer

Children Welcome

Internet

Heater

Parking

Swimming pool

Accessible
House Rules
Check-in: 4:00 PM
Check-out: 10:00 AM
Cancellation Policy
100% refund if canceled at least 60 days before arrival date.
Reviews
1–6 of 37
Family Vacation
House is REALLY beautiful and just perfect for our family! When we found that the microwave was broken I texted Pavel the owner and in 2 days a small microwave was delivered! He was very helpful and quick to respond to our every question. We liked that it had an elevator. It took a while to figure out how to use it. You have to make sure the elevators sliding doors on all floors are closed before you push button. The house is right on the beach and within walking distance to restaurants, the pier, and Times Square which is where shops, restaurants, and on certain nights, bands play. You can see the most beautiful sunsets there also. My grandson fished off the pier everyday. The only things we were not pleased with was the seaweed. and a few of the twin beds were very hard. I know some people like their mattresses hard, but my grandchildren did not like them. There is a bar right next to the house and we never had any problems with noise while we were there. The bar owner and employees were so very nice. The pool was just perfect for our family. Perfect temperature and size. We swam every night! It gets dirty when it storms of course, but there is a net to clean it out which we did often. There were lots of pool and beach toys, some chairs, and, various other beach items in the shed. We barbecued on the grill one night and had to fill the propane tank up because this was not included. It was only $20 so no big deal. It was nice to have the grill there. We loved that the towels and linens were included! We recommend this house for sure!
Perfect family property
Clean and new. View is beautiful. Great location for families or a couples get together. Walking distance to shopping and restaurants. Ordered delivery and the pizza was fantastic. The pool or beach option was great for the grandchildren and adults. Would book again.
Great location just steps from the beach
Our family of 9 plus a baby had a great time. Perfect location for going to the beach or walking to a restaurant.
Great house and location
We loved the house. Communication was great and can't beat the location
Family vacation 2019
House and location was perfect, we really enjoyed our stay.
Great house, OK location
Gorgeous house with beautiful views of the ocean. My favorite spot was the outdoor porch overlooking the shore. The house was clean, bedrooms, bathroom, living space, and kitchen were all nice and accommodating. As another guest mentioned, the kitchen did have some room for improvement with potentially additional tools for cooking in. The grill was a great addition though. The only con to me was the location of the house - it was next to a beach bar. While music was not overly loud and they shut it down at a decent time, if you're not looking to listen to someone else's music while you're in the pool or on the porch (both live and over speakers), this might not be the house for you. It was played from approximately 2 PM to 10 PM most days. However, overall we had a good experience - the house was beautiful, and the owner was easy to reach and helpful with any questions during the stay.
1–6 of 37
Map
Fort Myers Beach, FL, USA