Make memories with a girls' weekend getaway
If you want time away with your friends to let loose and enjoy some sightseeing, spa days, nightlife, shopping, or outdoor adventure, why not plan a weekend getaway? With so many exciting Ontario destinations, you can have a fun-filled trip without venturing far from home or taking time off of work. Whether you want a weekend away or several days, you can have incredible experiences in Ontario's parks, cities, and countryside with the girls. Take a look at the best ideas for a girls' weekend getaway to get a break from the daily routine and relax and recharge.
If you prefer relaxation over action, Port Sydney is the perfect place to go for your girls' weekend. The charming resort community is located on the banks of Mary Lake and the North Muskoka River, giving you a tranquil setting for your trip. Plenty of spas can be found around town for some luxurious relaxation treatments. If you want outdoor fun, Port Sydney is popular for boating, fishing, biking, golf, and relaxing on the beach.
Located on the Bruce Peninsula, Tobermory is a quaint harbour village that's home to Bruce Peninsula National Park. You can hike or bike in the park or take the trail on the Niagara Escarpment for spectacular views. Diving and water sports are also popular in Tobermory, thanks to the Fathom Five National Marine Park, an underwater area with shipwrecks, and Flowerpot Island, which is home to beautiful lighthouses and unique geological formations.
If you like the outdoors, the vast Wabakimi Provincial Park is a great option for a girls' trip. Located north of Lake Nipigon, Wabakimi Provincial Park offers an extensive trail network that crosses wilderness, lakes, rivers, and waterfalls. The wildlife in the park is known for being rare and elusive, such as eagles, caribou, and moose. You can find a lot to do in the park, from boating and rafting to camping and fishing.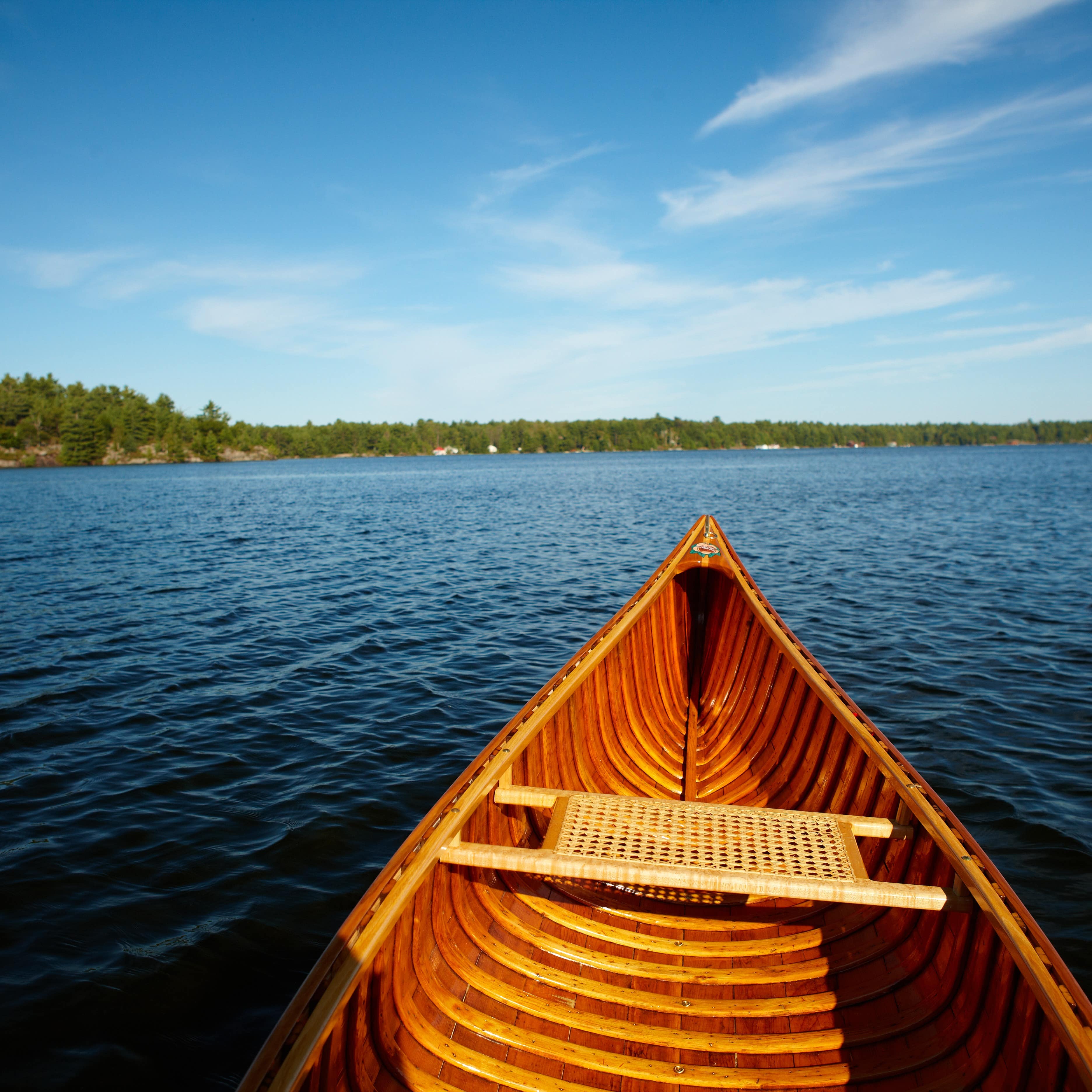 Guelph is the place to go if you want shopping, dining, and nightlife. The city is home to incredible global cuisine in eclectic restaurants and thrilling nightspots with live music and excellent cocktails. You could also shop for antiques or oddities in one of Guelph's many stores. Guelph has sightseeing opportunities as well, such as touring the Guelph Civic Museum, or you could spend your time outdoors in Riverside Park and the Rockwood Conservation Area, which is popular for canoeing and kayaking.
If you want to spend time enjoying the beach, Port Dover on Lake Erie has scenic, sandy beaches for fun in the sun. You can relax on the sand or have fun with paddling, sailing, boating, or other water sports. At night, you can head to a lakefront bar or restaurant and sip drinks while watching the sunset over the water.
Located in the beautiful Lake Ontario area, Burlington is a popular destination for a weekend trip. You'll find numerous parks and gardens for nature walks, such as the Bronte Creek Provincial Park and the Royal Botanical Gardens, and conservation areas with hiking trails and lookout points. In town, you can visit local boutiques and peruse the offerings at the Art Gallery of Hamilton.
Located beyond Niagara Falls, Niagara-on-the-Lake is a picturesque town that's ideal for a relaxing getaway. It's home to many historic sites you can visit, such as the Fort George National Historic Site, and unique attractions like the Butterfly Conservatory, an aviary filled with thousands of colourful butterflies. Niagara-on-the-Lake is also nestled in Canada's wine country, so you can take winery and vineyard tours and culinary trails to experience wine tastings and delicious dining.
Located on the western tip of Lake Ontario, Hamilton is a gorgeous port city near the Niagara Escarpment. The city has many heritage sites to explore, such as the Canadian Warplane Heritage Museum and the HMCS Haida, a naval warship museum on the lakefront. If you want to spend time in the outdoors, you can take the trail on the ridge of the escarpment to see wildlife and the waterfalls in the wilderness.