Plan a trip to snowboard in Canada
Home to the Powder Highway, a nickname for a snow-blessed route in British Columbia, Canada boasts some of the best ski resorts in North America. You could find incredible ski resorts in most of Canada's provinces, from the famed Whistler Blackcomb Ski Resort to the outdoor paradise of Lake Louise. Ranging from massive ski resorts with a variety of outdoor sports and terrain to quaint resorts that feature unique and challenging options for snowboarders, here are the top resorts to snowboard in Canada. Learn all about the resorts and find out what makes them a paradise for boarders of all skill levels.
Sharing both the Whistler and Blackcomb mountains, Whistler Blackcomb Ski Resort is a snowboarder's dream. Boasting an incredible 3,277 hectares of snow-covered slopes with various difficulty levels, 16 alpine bowls, and 3 glacial faces for year-round boarding, Whistler Blackcomb Ski Resort is a great place to get out into the wilderness and take your skills to the next level. The resort also has world-class terrain parks with jumps, rails, boxes, and other jibs for freestyle snowboarding tricks and stunts. For a truly thrilling snowboarding experience, the resort offers heli-skiing to take you to the backcountry.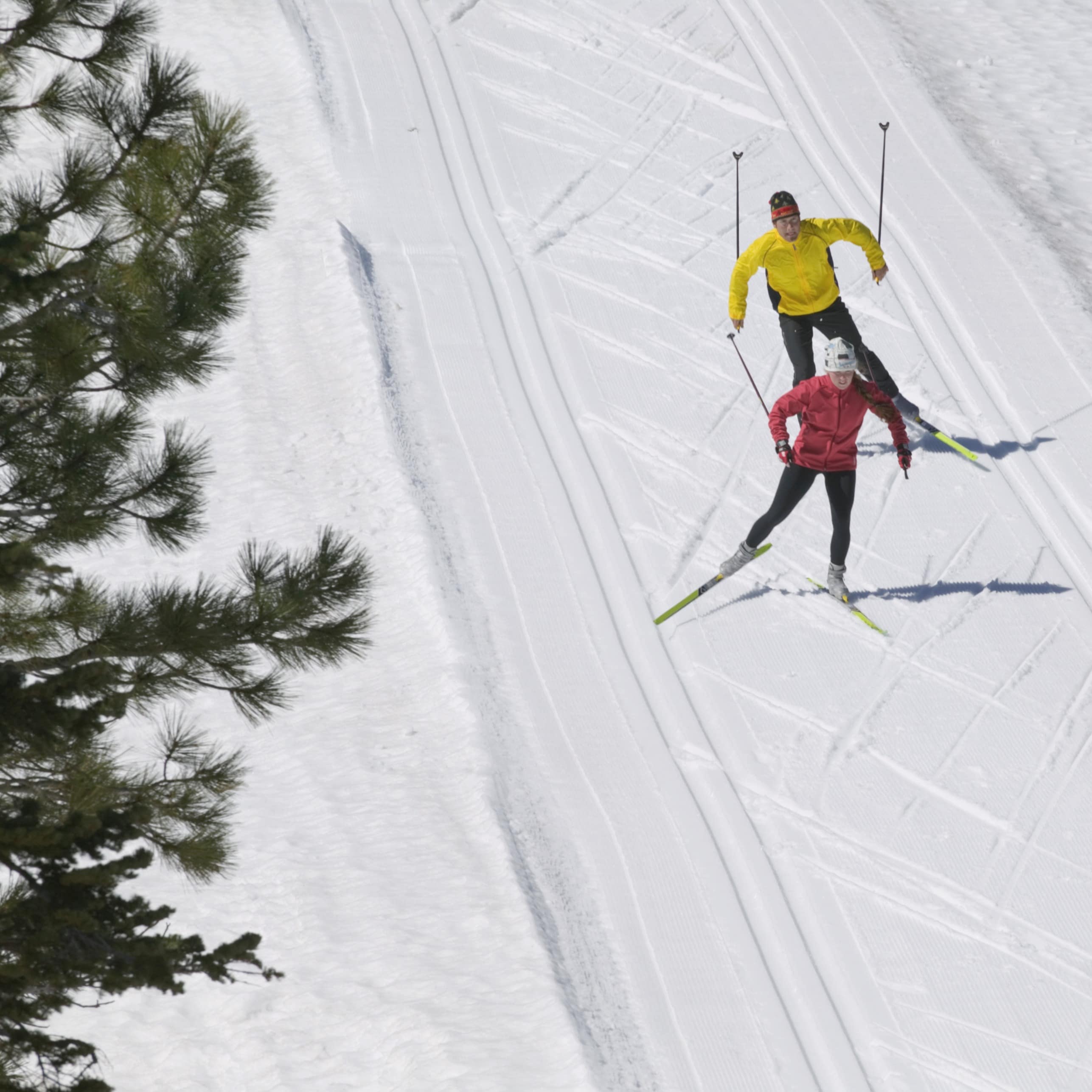 Located in the Laurentian Mountains of Quebec, the Mont Tremblant Resort is a famous resort area for all seasons. While summer brings golfers and beachgoers for Lake Tremblant, the resort turns into a winter wonderland for skiing and snowboarding once the snow falls. It offers an elevation of 875 metres, 242 hectares of snowboard trails on each face, gladed areas, and a challenging black diamond trail over the mountain's 932-metre summit. The trails are suitable for beginner and intermediate levels, but most of the trails are for advanced and expert skiers and boarders. The resort also has 3 well-equipped terrain parks for freestyle snowboarding of various difficulty levels.
Renowned for its stunning natural beauty and diverse terrain, the Lake Louise Ski Resort is a popular option for snowboarding in Canada. Located near Lake Louise, the resort features beginner, intermediate, and expert runs with cruising areas, glades, chutes, and open bowls in the Canadian Rockies. In total, the Lake Louise Ski Resort has 1,699 hectares of terrain. For freestyle boarding, the resort has a versatile terrain park with a mix of beginner, intermediate, and expert rails, jumps, and boxes.
The Big White Ski Resort boasts expansive terrain with dry powder in the Okanagan Valley. Located on Big White Mountain, the resort features 1,118 hectares of varied terrain that's divided between beginner, intermediate, advanced, and expert areas over 119 runs. Big White Ski Resort also has a terrain park for freestyle snowboarding and night skiing during the season.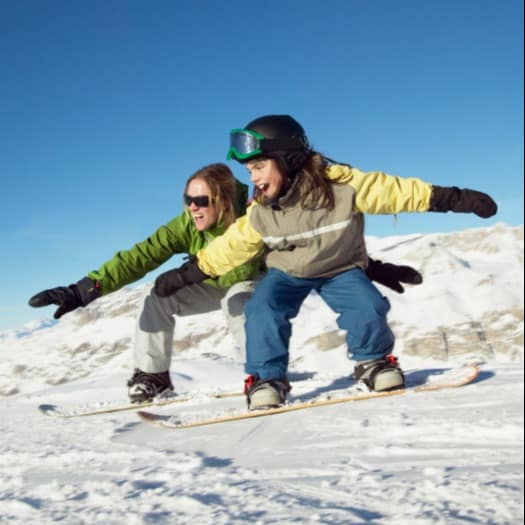 Known for its family-friendly atmosphere, Sun Peaks Resort is one of the most popular resorts in British Columbia. The resort's massive terrain comprises 1,728 hectares with 130 runs and 882 metres of vertical. The terrain spans several mountains, each offering a different experience suited to beginners and intermediates, advanced, and experts. In the more advanced areas, you'll find open bowls, long groomers, steep inclines, and gladed terrain. Sun Peaks Resort has a purpose-built ski village with shops, restaurants, a snow school, and true ski-in/ski-out accommodation for après-ski activities.
Located near Banff, Mt. Norquay is an exciting resort with 77 hectares of terrain, 503 metres of vertical, and 28 trails suited to beginner, intermediate, and advanced levels. With its smaller size and a majority of beginner and intermediate terrain, Mt. Norquay is ideal for families and novice snowboarders looking to get away from the crowds. It's not without its challenges, however, which can be found at the black- or double black diamond areas. The resort also has a terrain park for freestyling and many resort amenities, including a family tubing park and childcare facilities.
Offering a range for novice and expert snowboarders alike, it's no wonder that Revelstoke Mountain Resort is a popular option for a winter trip to Canada. Though it's known for its heli-skiing and cat-skiing, Revelstoke Mountain Resort has 75 trails over 1,263 hectares, much of which is off-piste. It also boasts one of the longest vertical runs in North America at 1,713 metres. If you're a high intermediate or expert, Revelstoke Mountain Resort offers just the challenges you're looking for.